Money on domains: what you need to know about it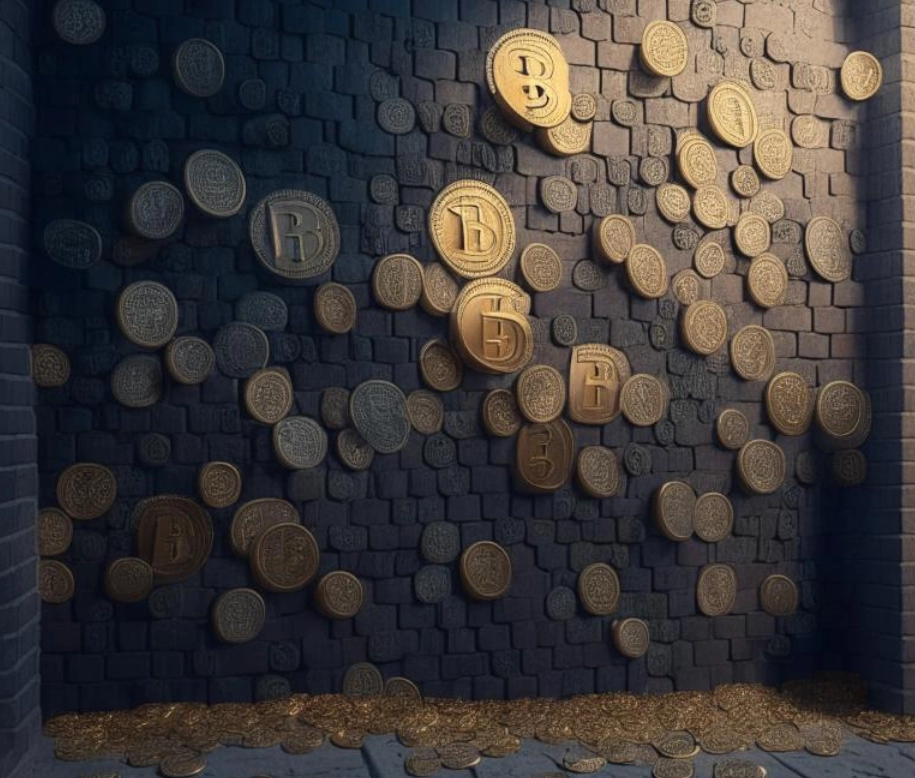 The modern IT-market offers users a lot of options for earning money, including several non-standard ones. So, the cryptographic currency market has also closely fit into this direction. If you are considering the option of additional earnings, we recommend that you pay attention to such an option as receiving a drop from domain services. This technology is already quite actively used in practice. It is supposed to receive a reward for certain targeted actions in the form of NFTs. So, some services, when launched on the market, offer a reward to everyone who registers their own domain through their service. Others are ready to allocate an impressive amount of currency to holders of all domain addresses on Ethereum, etc. For example, cryptocurrency domain services allow users to register unique domains in the blockchain in the form of NFTs. Thanks to this, it is possible to carry out various transactions as quickly and simply as possible.
Now let's dwell in more detail on what constitutes earnings on domains. Consider the 5 best domain services for additional income and the features of working with them. We will show you how to ensure maximum stability, functionality and convenience of working with cryptocurrency by additionally connecting mobile proxies.
What is earnings on domains?
The first solution that comes to mind — is to create your own domain and sell it. Believe me, the number of people who want to buy a domain of one or another fairly popular cryptocurrency will be quite high, and you will be able to more than recoup the investment and physical effort. Moreover, by creating a beautiful domain, you can expect to receive a drop directly from the domain service. The third point that we would like to note is that the purchase of a domain on a particular — this is an activity in itself that can bring a fairly good income.
So what to do in order to earn a certain amount on drops from domain services? To start earning on domains, you need to do the following:
Create a crypto wallet to complete a transaction. There are no special recommendations or requirements here.
We connect the wallet to the site and pay the cost of the domain that you plan to purchase.
We replenish the wallet with native tokens that will be used as payment for the domain.
Receive a drop from a completed transaction. You can use the NFTs that will be in your wallet at your own discretion: sell, exchange, hold, etc.
Now let's pay attention to which domain services you can use to earn money without risk.
Top 5 domain services for making money on drops
Today, you can make money on domains on the following sites:
Aptos Name Service. A special smart contract that matches the name with the addressee of the crypt Aptos. If you submit a request for a name here, you will receive a special NFT token with the right to edit the address of this name. You can buy, exchange and sell this token at your own discretion. At its core Aptos Name Service — this is an analogue of the Ethereum Name Service (ENS), adapted for the Aptos platform. And if we take into account the fact that the owners of the ENS domain have already received a good drop in their time, there is a possibility that a similar situation will happen again in this case. Today, the price of such a solution will be within 9 dollars. Do not miss the opportunity to make such a purchase, because this platform is still giving out drops.
Space ID. It is a universal decentralized identity protocol linking users, their assets and dAPPs. It generates universal decentralized open source identifiers. One domain name will be enough for the user to be able to provide his identity in all individual dAPPs and blockchains. You can't count on big profits here, but it's worth a try out of curiosity, especially for beginners. Here you can buy a domain for an average of $5.
Starknet. Decentralized network for blockchain security and scalability. With its help, it will be possible to create a separate application that can process millions of transactions in one second. At the same time, decentralization and security are guaranteed. This is one of the omnichain activities. This means that you can count on a fraction. Alternatively, you can create a wallet and transfer Ethereum to the Arbitrum network. But keep in mind, there is a special requirement for the wallet. In particular, you need Braavos and a few dollars in $ETH.
ERA Name Service. The entry of this cryptocurrency to the market is predicted in about a year. Here, the domain service is built on ZkSync, which in itself makes it quite popular. Allows you to use your own domain names to make sending assets as easy and fast as possible. Its use assumes that you already have a domain name. There is also a retrodrop. The cost here will also be about $5.
LayerZero Name Service. This is an omnichain compatibility protocol that can be used to organize the interaction of users with dAPPs deployed on other blockchains. This makes it possible to seamlessly exchange data between multiple decentralized applications through the LayerZero Name Service. Here, instead of intermediate networks, a repeater and an oracle are used. So far, the project's own token has not entered the market, but it is already embedded in the code. This is an option for those who place their hopes on the prospects of cryptocurrency LayerZero . Buying a domain here will cost you an average of 10 – $20, but the rewards are quite substantial.
You can use other services to make money on domains. The choice in this niche is quite wide. But in any case, in order not to be mistaken, it is necessary to approach their choice quite comprehensively and professionally. So, the domain should be bought for several years. That is, it is important that at that moment, while the project is released, your domain has not yet ended. Otherwise, you will simply lose all invested funds. And before buying, you need to set all the priorities correctly. The main emphasis should be placed on really promising projects, those that will provide you with a fairly good profit in the foreseeable future.
What do you need to perform activities and make money on domains?
Each of these domain services offer their own conditions for cooperation and, accordingly, earnings. To get the maximum profit, you can connect several projects to work at once, because the initial investment here is not very significant. But, you need to understand that for the most stable, functional and convenient networking without any restrictions, you cannot do without additional connection of mobile proxies. Thanks to this solution, you get:
Complete anonymity of actions on the network. The real IP-address of your device will be securely hidden and no system or site will be able to identify it.
High level of work security. No hacker can identify your personal data. This means that you do not need to be afraid of unauthorized access, getting malware on your device.
Excellent connection speed. This is due to the fact that mobile proxies use the DNS servers of mobile network operators and high-speed communication channels. They also cache data, which minimizes the amount of download required.
Bypass regional locks. You get access to sites from any corner of the world, including cryptocurrency ones. This is ensured by replacing the personal data of your device with the IP-address of the server with the appropriate geolocation.
Ability to work in multi-threaded mode. You can easily create several separate profiles and use each of them to carry out the activities of crypto sites, which will significantly increase your chances of receiving a drop and increase the size of the benefit.
The best solution in this situation will be mobile proxies from the MobileProxy.Space service. Follow the link https://mobileproxy.space/en/user.html?buyproxy to learn more about their functionality and as well as current rates. So, among the highlights, one can single out a huge pool of IP-addresses, which today already has over 1 million. You can change them automatically, through your personal account, by setting the timer to work in the range from 2 minutes to 1 hour. It will also be possible to change the address every time the need arises through a special link, which is also in your personal account. Among other strengths of mobile proxies from this service, one can single out simultaneous work on the HTTP (S) and Socks5 protocols, a huge selection of geolocation and mobile network operators (it will be possible to change directly in the workflow).
Also, on the MobileProxy.Space service, you can use additional services, in particular, check the port for availability, your IP-address, connection speed, etc. Even before buying mobile proxies, you can go through a free two-hour test, which will allow you to verify the reliability, stability and functionality of this solution. All questions that you have in the process of work are promptly resolved by a round-the-clock technical support service. With such mobile proxies, your earnings on domains will be more than impressive and will fully meet your expectations.
---
Share this article: