Pepper.Ninja for social media scraping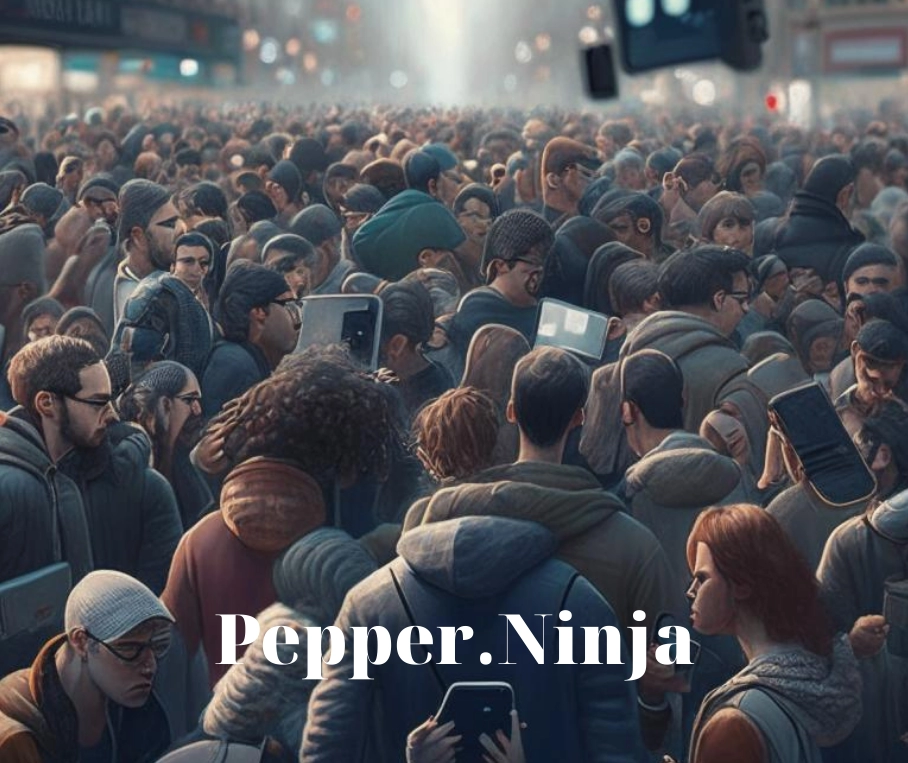 Do you want your advertising on social networks to be as effective as possible, taking into account the exact characteristics and needs of the target audience? Then you should use such technology as social network scraping. With it, you can collect user data in real time, structure it, automatically transfer information to analytical programs or a database. Also, you will be able to target the local audience as accurately as possible, learn more details about it, which will allow you to unify the services provided or offer a really necessary and useful product.
If you parse the accounts of your competitors, you can highlight posts that really give a good result in attracting the target audience, make a selection of a hashtag for business, get acquainted with active followers of competitors, find out what innovations they use to promote their products, or else services. Thanks to all these actions, it will be possible to significantly increase the base of your subscribers and, accordingly, the target audience, which will positively affect the level of sales. You can learn more about what social network scraping is and what advantages it gives in practice here.
Now let's get acquainted with one of the best programs that will allow you to scrape social networks as quickly, simply and efficiently as possible. It's about the Pepper.Ninja service. Let's consider the features of its work on the example of the "Who is my client 3.0" function. We will tell you how it can be used to parse social networks for the benefit of a particular business. We will show you how to get around all kinds of restrictions when using the Pepper.Ninja program.
Getting acquainted with the functions of the Pepper.Ninja service for parsing the audience of social networks
Pepper.Ninja — an online service designed for parsing the audience on social networks, this tool combines a huge number of functions for collecting the target audience and filtering according to your requests. With it, you can compile lists of users, as well as edit and analyze them. It can be both daily visitors to the same community, and relatives of your target audience including their hobbies and dates of birth, parents of children of a certain age, couples planning to get married, representatives of a particular profession, members of fan clubs of various artists and etc. This list can be continued indefinitely, because the functionality of Pepper.Ninja supports the search for an unrealistically huge number of parameters for both individual users and communities. It is also possible to combine this data, which will allow the formation of thousands of separate parsers.
One of the great things about this software is that you don't have to be in the program all the time. You can start a task and close it. The entire parsing process will be carried out in the cloud, that is, your device will not be loaded. Parsing results can also be received as a notification to your account at Telegram. The Pepper.Ninja application is focused on working with the 4 most popular social networks today, in particular Facebook, Odnoklassniki, Instagram, VKontakte. The greatest functionality is offered when working with the VKontakte audience, because this software was created for this product. Among the main features of the software, we highlight:
Search audience. Personal pages are analyzed based on predefined parameters. There are several options here: by status, by audio, by target audience, by top participants, by audience intersection of different communities, by cities. Among such a variety, each business representative will be able to choose the right tools for their work. Pepper.Ninja also allows you to collect users based on the results of scanning widgets on sites. Here, the benchmark goes to those who left comments or likes. Thanks to this, you can track the activity of people on other sites, which will make it possible to create the most subtle portrait of the target audience. If you add an upload by budget to the classic lists of selection by profession, demographics, interests, then the conversion will increase on average to 70%, or even higher.
Community search. In this case, you will be able to analyze certain communities. The parser will provide you with compressed selections for different categories. We are talking about administrators and contacts of groups, an audience from a chat or online meetings. Thanks to this, you will be able to collect an audience that is subscribed to certain thematic communities, events or meetings, sorting them by city, by the number of participants. Please note: in this case, information is collected from groups where your target audience acts as administrators. That is, you can find out their occupation, hobby, etc.
Search by user. This solution allows you to make the selection as accurate and narrow-profile as possible. So, using the "Friends and Followers" tool, you can collect friends, relatives of users and all the necessary information about them, sorted by age, status, education, city of residence, etc. This moment will be especially relevant if you want to to offer the audience a product not personally for them, but for their relatives and friends. Also, the Pepper.Ninja parser can be configured according to such parameters as parents and relatives or about yourself. In the latter case, data about users is collected from their personal pages.
Search by posts. Knowing exactly who your target audience is is not enough to effectively promote your business. It is also important to understand what she is interested in. Getting good results allows you to get to know what exactly users post, what events they attend, what topics they discuss. This information will allow you to create the most comprehensive portrait of the target audience. Here, the Pepper.Ninja program offers several options for settings: filtering and selection of posts, spy of advertising publications, audience of polls and posts.
Search by active audience. Here, the parser is looking for potential customers not by their static indicators, such as age, social status, geolocation, demographics, but by the active actions they take on social networks. The selection can be carried out both from certain profiles and from groups, depending on the content that interests you. It can be photos, videos, discussions or posts. Activity on likes and reposts of comments can also be taken into account. If your goal is to supplement your database with broadcast viewers, then Pepper.Ninja will help you realize this idea.
As you can see, the program is endowed with fairly broad functionality. It offers a set of universal filters that allows you to select by a large number of parameters. The program will be able to exclude offers, bots and users who have not logged into the network for more than 2 years, that is, inactive users are automatically removed from the selection. Thanks to the presence of training video tutorials, you can quickly navigate the nuances and features of this service.
Another notable feature of the Pepper.Ninja parser — the presence of a number of unique solutions designed to improve the accuracy of targeting and maximize the speed of working with lists. We are talking about such tools as "Quick parsing", "Periodic tasks and monitoring", "Community search 3.1", "Auto Segment", "Search for Instagram users in VKontakte", "Pepper.Panel", "Who is my customer 3.0". Let's look at working with Pepper.Ninja using the last tool as an example.
How to work with "Who is my client" by Pepper.Ninja
"Who is my customer 3.0" — one of the filters, the action of which is aimed at searching for an audience in accordance with a list of users, persons who are members of thematic communities, which you have preloaded. In this case, the program will analyze the target audience, collect a ready-made base for your subsequent advertising campaign, and prepare detailed analytics. She will also find a similar community from where you can attract additional customers to your business. As a result of the sample, you will have 2 categories of users: "hot"; and "warm". For each of them, information will be provided both about the users themselves and about the communities to which they are subscribed. The finished database can either be immediately uploaded to the advertising account or perform additional sorting by other parameters.
Now about how all this will look in practice. Let's highlight the main points:
Search for keywords. Let's assume that you are faced with the task of sorting out those who love sushi in St. Petersburg. To do this, we perform the following steps: go to the Pepper.Ninja service, open the "Who is my client 3.0" tab, enter a key query (in this case, sushi), indicate the country and city that we are interested in. That's all — you get the selection you need.

Search by community link. This option should be used by those who plan to find a specific thematic community and get a subscriber base from it. To do this, you need to insert a link to the community into the corresponding line of Pepper.Ninja and start the process. In this case, you do not need to specify either the country or the city.

The "Tasks" block. We go to the appropriate section and click on the funnel image (located opposite the upload button). From the drop-down list, select all those filters for the audience you found that you would like to put into practice. After that, click on the "View Results" button located next to it. After that, a new window will open containing all the information about the selected audience and analytics. There are a lot of options for setting individual settings. Along with information such as city, country, age, gender, professions, universities, the parser will also display 300 groups that are highly popular with people from your selection. Here you can already independently select the necessary community from the list and save them to yourself. Additionally, you can use filters by gender, by interests, by age, or by region to remove those people who do not meet your requirements for the target audience, that is, they will be useless for your tasks.

Actually, that's all. You can download the resulting collection of data on social network users in either Excel or CSV format. You can also immediately upload the database to the advertising account of your social network. We would like to draw your attention to why Pepper.Ninja, when parsing the social network VKontakte, automatically pulls up Instagram user profiles as well. Thanks to this, double work is performed simultaneously, covering the maximum number of representatives of the target audience.
Each customer gets 3 days of free use of Pepper.Ninja. During this time, you will have more than enough opportunities to verify the convenience and efficiency of this parser.
What can you do for your business with Pepper.Ninja?
As promised, here are a few examples of how social media scraping using Pepper.Ninja can help grow a business:
Attracting new clients to the hairdresser. Parsing thematic communities in a particular city will provide you with information about people who have been active in the last month. The program will find those who made a comment or put likes. Inactive users are automatically filtered out here, which will allow your campaign to minimize advertising costs.
Inviting people to a concert. Using playlist parsing tools, you can find fans of certain music. During the search, you can specify in the filters not only the artist, but also the name of a particular track, location, number of songs in the collection of a particular user.
Attracting the target audience to the online store for children's goods. Parser Pepper.Ninja will quickly and professionally form a database of mothers with children of the appropriate age. Whom you can offer diapers, toys, baby shoes, school supplies, etc.
These are just a few examples of how the Pepper.Ninja scraper can make it easier for you to attract active customers to a particular business. But you need to understand that you will get the maximum efficiency of working with this software only if you decide to connect mobile proxies in addition to work.
Best mobile proxies for audience scraping
Using mobile proxies, you can replace the real IP-address and geolocation of your device with the technical parameters of the server itself, endowing the most in the parser Pepper.Ninja unlimited possibilities for networking. This will allow you to collect data from any social networks, regardless of whether they are active in your region or blocked at the regional level. Also, mobile proxies are able to provide multi-threaded actions without the risk of getting banned, high security and confidentiality of the Internet.
Follow the link https://mobileproxy.space/en/user.html?buyproxy to learn more about the functionality capabilities of mobile proxies from the MobileProxy.Space service, as well as current tariffs. This product — one of the best solutions offered by the modern market both in terms of reliability and performance, as well as in terms of price. If you encounter difficulties in the work, you will need professional help, a round-the-clock technical support service is at your service. You also have the opportunity to take advantage of a two-hour free trial to make sure of its high functionality and convenience even before buying a product.
---
Share this article: