Checking the effectiveness of advertising campaigns: using mobile proxies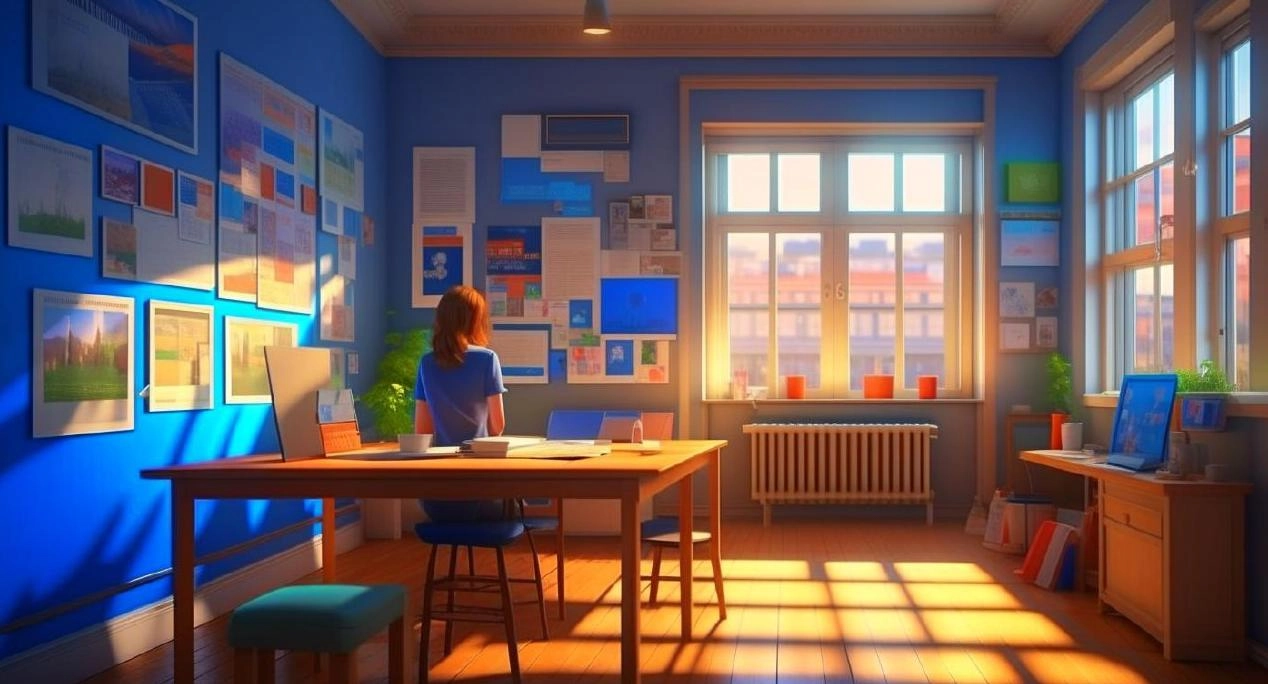 Continuing the topic of using mobile proxies in certain works, in today's review we want to dwell in more detail on such an issue as checking the effectiveness of advertising campaigns. Using an intermediary server in this case, you can easily and simply identify advertising fraud, as well as increase the effectiveness of a launched advertising campaign by correctly selecting the target audience, using different channels to launch it, without fear of running into a ban. As a result, you receive not only reliable protection of your brand, but also a significant increase in the profitability of your business.
Now let's look in more detail at why advertising verification is needed at all. Let's consider the factors that negatively affect its effectiveness. We'll tell you in what sequence to perform the steps in order to conduct a comprehensive audit of your advertising. Let's consider methods for assessing efficiency, parameters that need to be paid special attention to, and the tools that you will need when performing this work. Here are a number of recommendations from experts that will greatly simplify your work in assessing the effectiveness of an advertising campaign. We will tell you where to buy reliable, functional and stable working mobile proxies for a marketer. But, first things first.
Why is it important to check the effectiveness of advertising?
Advertising — is this one of the key aspects of effectively promoting your brand, as well as those products and services? that you supply to the market. With its help, you can bypass competitors, gain a foothold in an existing market niche and conquer new ones. Advertising takes up a significant share of any company's expenses. And it would be simply stupid to throw this money away, that is, not get the desired result from it. That is why marketers must constantly monitor the effectiveness of advertising, monitor which channels attract more leads, and which are more likely to increase profits. This way you can identify channels that simply waste your budget but do not produce any effect. Thanks to this, you will be able to close them, and spend the freed amount on those companies that perform quite well.
That is, monitoring the effectiveness of advertising — This is a must-have task for any marketer. With its help, you can optimize your budget and improve business profitability, namely:
monitor how KPIs are met;
minimize costs while increasing operational efficiency;
optimize a launched company based on real figures of its work;
without making adjustments to the budget, attract new leads.
Thanks to constant monitoring, you will monitor how the campaign is progressing and will be able to quickly make the necessary adjustments, minimizing costs, thereby increasing effectiveness.
Why may advertising effectiveness be low?
Have you carefully thought through the strategy of your advertising campaign, selected suitable platforms for its launch, calculated all aspects down to the smallest detail, but the test showed low effectiveness? There may be several reasons for this:
You made a mistake when setting your goal. This means that the priorities were chosen incorrectly or you simply failed to formulate the key goal as clearly as possible.
The presence of errors in strategy and implementation. Even if the goal is set correctly, the desired effect may not be achieved if you choose the wrong ways to implement the idea.
Incorrectly drawn portrait of the target audience. If, when drawing up a client portrait, you collected little information or structured it incorrectly, the advertisement simply will not hit the target, that is, it will not find those it is aimed at.
Errors when choosing an advertising channel. It is very important to choose an appropriate source for distributing the material. If you are targeting the younger generation, then social networks give good results. Focus on older people. then don't discount TV advertising from consideration.
The feedback channel has not been established. It is optimal to initially launch an advertising campaign in focus groups in order to test its effectiveness in real conditions before releasing it to the masses.
So how to evaluate the effectiveness of an advertising company in order to keep it under control?
Action plan for assessing advertising effectiveness
You need to think about the fact that you will need to evaluate the effectiveness of a launched advertising campaign in advance, even at the stage of its development. That is, the site for subsequent analysis should be prepared in advance. To do this you will need:
clearly formulate the goal;
set KPIs and agree;
perform an analysis of all advertising activities that you have previously launched;
regularly record current indicators;
determine when and how future data analysis will be performed;
set up all the metrics that you will need in the future: advertising office pixels, web analytics counters, integration, targeted actions, etc.
After you have already launched your advertising campaign, you will need to regularly monitor how correctly all the data will be collected and intermediate results recorded. Thanks to this, you will be able to monitor the dynamics and respond in a timely manner to a decrease in indicators.
But, the end of the advertising campaign — This is not a reason to put a "cross" on it. The fact is that even after its completion you need to continue collecting data, building charts, slices, graphs. It is imperative to compare the indicators that you received in reality and those that were prescribed in the plans. Based on the information received, you should prepare a final report in which you will display the solutions that gave the best results in practice and those that can safely be called failures. It's also worth thinking about scaling and optimization. That is, after creating this report, you will have the most complete information about the past advertising campaign and will be able to build all your subsequent projects on its basis, systematically increasing their effectiveness.
Choose the right type of advertising campaign
The methods that you can use in practice to evaluate the effectiveness of advertising campaigns directly depend on its type. This very type is determined by what goals you have, as well as at what stage sales funnels where your target audience is at the moment. So, there are 3 main categories:
Image. Here the main task is to increase brand awareness and create a positive image in the eyes of potential buyers. Properly performed work will also allow you to retain the existing target audience, increase their loyalty and stimulate them to make new purchases. That is, there is no direct commercial component in this case. There is no talk here about direct sales, making a profit. In this case, it is possible to evaluate the effectiveness of a launched advertising campaign only by how much brand awareness will increase, whether the number of branded queries in search engines will increase, whether the influx of users to the site will increase, the number of mentions on social networks and other multimedia platforms. The number of new customers and orders is also worth assessing, but this is rather a secondary factor. Everything here is quite arbitrary, because initially, when launching your company, you did not focus on this, this was not your key goal. An image campaign is launched individually, that is, without any additional activities. Otherwise, you will not be able to get transparent analytics. In this case, it is optimal to use focus groups, surveys, observations, which will allow you to find out what the user remembers most, what attracted their attention, whether there was a desire to use business services, etc.
Trading. Such an advertising campaign — An option for those who are aimed directly at sales. It will be aimed at an already sufficiently warmed-up target audience, that is, those people who are already at the very bottom of the sales funnel. That is, they are already ready to make a purchase. It is quite easy to single out such users from the crowd. To do this, you simply need to analyze transactional queries. If they are commercial (there are words such as "buy", "price", "order"), then the person has completely decided on the decision to purchase this or that product or service and is now looking for a platform where he can do it at the most favorable conditions. If we talk about the effectiveness of a trade advertising campaign, then its assessment will be as accurate and transparent as possible. Here, parameters such as the number of leads, sales level, profit received, and payback period for investments are taken into account.
Grocery. In this case, we are talking about promoting a certain product or an entire product line to the masses. But we would like to draw your attention to the fact that, unlike the previous type of advertising, the goal here is not to increase sales, but to create good demand. Such companies will be focused on people who are currently approximately in the middle of the sales funnel. This means that they are already familiar with the brand and understand that they need this or that product and select the appropriate option. The main purpose of advertising in this case — catch such users and offer them truly attractive options from specific suppliers. What does that require? Simply present your product in the most favorable light, both in terms of quality and price. To assess the effectiveness of advertising in this case, it is worth using such a parameter as the level of demand. Therefore, it is initially necessary to write down the numbers that exist at the time of launch, and as it progresses, monitor their changes. It is also advisable to use a metric such as target audience coverage. Measuring it will not always be easy for a certain category of business. But if you are focused on online sales, then there will be no problems — It will be enough to simply use data from your advertising account and online analytics systems.
Evaluating the effectiveness of the advertising campaign
To analyze the results of an advertising campaign, you need to understand what parameters you should pay attention to first. Today there are dozens of such characteristics, but not all of them need to be taken into account. Some of them are aimed at assessing the target audience's interest in your brand, product or service. Others are focused on the quality of website usability, the design of an account on social networks, etc. But if we are talking directly about analyzing the effectiveness of a product and image campaign, then it is worth highlighting the following points:
level of coverage of the target audience;
number of impressions;
number of clicks completed;
ad click-through rate;
ratio of cost of one click to 1000 impressions;
dynamics of income and profit levels;
change in the number of sales.
If you are initially focused on a trade advertising campaign, then you should focus more on the number of leads, the conversion rate to the target action, as well as the price for the completed target action due to the lead itself. The price of the order, the return on investment in advertising, and the percentage of return on investment are also taken into account. Based on the obtained parameters, the cost of attracting one client is calculated and, in principle, the entire effectiveness of the company is assessed.
Where can you get data to evaluate advertising effectiveness
Now that you know what parameters you should pay attention to when assessing the effectiveness of advertising, you need to understand where to get this data. There are several options here:
Advertising offices. All the numbers for a large number of metrics will be collected here, including those that we talked about above. The main task here is to correctly configure the advertising account itself, especially the main goals.
Web analytics systems. Here are all the parameters that characterize user behavior on the site. So, you can see the viewing depth and the number of refusals, conversions, cost per lead, profit, sales level, etc.
CRM and call tracking. These are services that collect indicators about target actions and how they develop in the future: placing orders, making payments, the amount of income received from a particular sale.
Media, bloggers. With their help, you can get visual information about the level of engagement, target audience coverage, and views. This solution will be most effective if you are working with product and image advertising campaigns. But do not forget to correctly place UTM tags in all links that will lead to the site. This is the only way you can get the information you need.
Questionnaires. With their help, you will be able to evaluate the so-called "communication" skills. advertising effectiveness. Most often used for image company. In this case, it is determined how much brand awareness has increased over the past period of time.
Open sources. This is relevant if you place advertising material on external sites. Here you can monitor the number of views, comments left, and the ratio of positive and negative reviews. These metrics are quite indirect, but still they should not be neglected.
What tools should you use to measure advertising effectiveness
At the very beginning of the article, we said that assessing the effectiveness of an advertising campaign — this is one of those jobs that are done using mobile proxies. They are the ones who can provide you with multi-threaded actions on the network and open up unlimited possibilities for using programs to automate actions. Allows you to receive data from regions to which you currently have no access due to legal restrictions. And with their help, you can use various tools to measure performance without any risks or restrictions.
Today, the greatest demand among Internet marketers in the process of analyzing advertising effectiveness The following tools are used:
Facebook Ads Manager. We would like to immediately draw your attention to the fact that in the advertising account of the social network Facebook you can follow companies launched not only on Facebook, but also on Instagram, Audience Network. Here you will have access to impressions, reach, conversions, clicks, cost per result, and total costs. The remarkable thing is that you will be able to evaluate the success of each individual advertisement. If you see that its effectiveness does not justify the investment, you can turn it off at any time.
Google Analytics. Here you can determine which traffic acquisition channels gave the highest results and perform a comparative analysis of different types of companies. Evaluate the click-through rate, conversion, and level of income received for each working option. Most of the parameters will be calculated automatically after the appropriate settings.
Yandex.Metrica. This is a kind of analogue of Google Analytics. To make the settings, you need to go to the "End-to-end analytics" section. Already here, study data on expenses, traffic sources, and payback. Compare the conversion rate for each working advertising channel, as well as additional information. Moreover, it is possible to submit forms with data. In one counter you can configure up to 200 goals: and this does not include goals that are calculated automatically.
End-to-end analytics. Today there are quite a lot of end-to-end analytics systems on the market that are capable of collecting data from advertising accounts, websites, email calls, chats and even CRM systems. At the same time, statistics are displayed online, which is very convenient. Additionally, you can break down advertising campaigns by key queries, which will allow you to evaluate the statistics of visits, applications, and the level of sales in a certain niche.
Recommendations for assessing advertising effectiveness
To make your work on assessing the effectiveness of a launched advertising campaign as convenient, simple and fast as possible, use the following recommendations from experts:
Don't neglect data. Before summing up even intermediate results, you must collect a fairly impressive amount of statistics. This can take from several days to weeks. This is the only way you will be able to obtain a volume of data with which you can actually work and draw appropriate conclusions.
Find connections. The fact that you can establish how well or vice versa, how poorly advertising works — this won't really give you any useful information. We still need to understand why this happens. Only by analyzing everything will you be able to optimize ineffective companies, improve their performance, and also get even more profit from the one that is already working well.
Do the work regularly. Monitoring must be performed continuously. You must understand that your business will be significantly impacted by many external factors. Thus, the emergence of new products in your market segment, the availability of discounts on products from your competitors, changes at the legislative level — This is only part of what can affect the effectiveness of advertising. You yourself set the frequency with which you will monitor the statistics. In some cases, this may have to be done several times a day.
We watch the dynamics. We have already said that the development indicators of the advertising campaign will be quite dynamic. That is, here you need to focus on average indicators, but also compare them with your other advertising campaigns. If you see that the cost of attracting a lead will constantly decrease and fit within the budget you have allocated, then everything is going well – efficiency increases.
We perform a comparison. It is necessary so that in the future you can check which company performed better and which performed worse and draw appropriate conclusions from this. This way you can compare the readings obtained from Facebook, Yandex or Google, and determine how much money it cost your company to obtain such a result.
To summarize
As you can see, assessing the effectiveness of an advertising campaign – an extremely large category that involves a lot of research. And it would be optimal if you could automate most of this work. And connecting mobile proxies from the MobileProxy.Space service will help you implement this in practice. Here you can get acquainted in more detail with the functionality of this solution, current tariffs, available geolocation options and other nuances of cooperation. Also at your service is a 24-hour technical support service, which promptly responds to requests, solving any technical issues that you may have during your work process.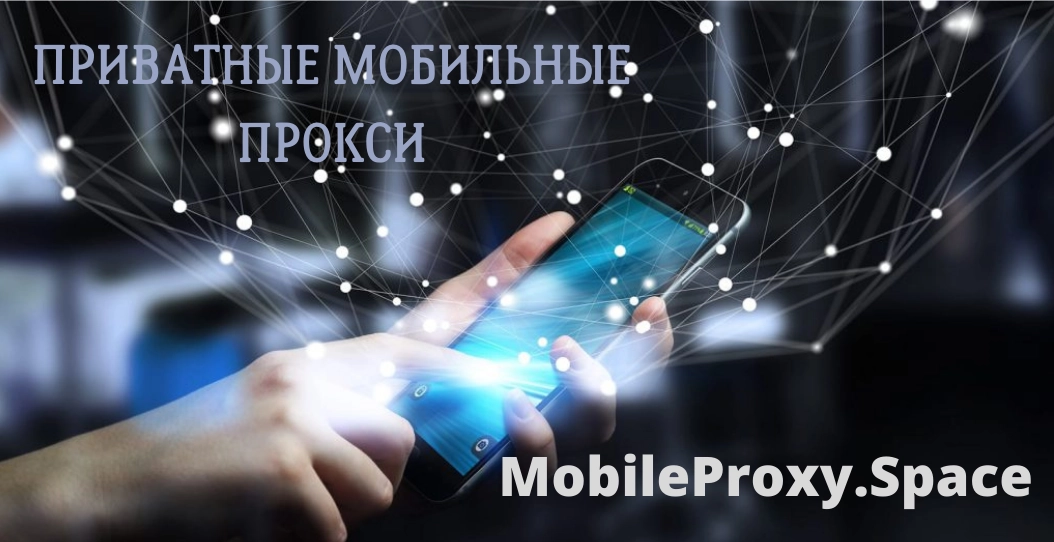 ---
Share this article: