Create a commercial offer for bloggers on Instagram correctly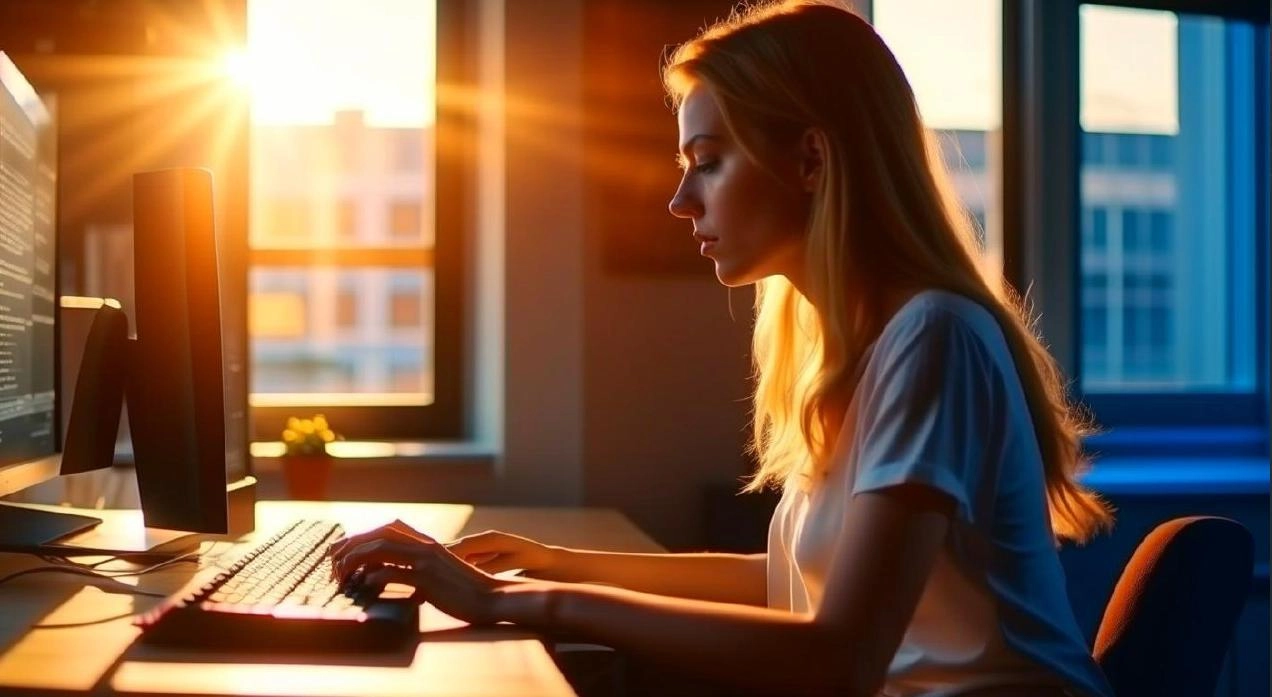 Today, many business representatives use the social network Instagram to promote their products, services, launch a new brand or product on the market. And such a decision is quite justified and expedient. Millions of users are registered on the Instagram platform and their number continues to increase daily. This means that in this way you can reach the widest possible target audience. If you manage to interest her, then your level of income will increase significantly. To accomplish this task, different technologies are used: multi-accounting, cheating with the help of bots, buying advertising, etc. Another of the possible options — attracting bloggers, namely those who are already considered to be opinion leaders.
But despite the fact that cooperation with bloggers is conducted on a paid basis, not every one of them responds to business proposals. And here it's not even about giving consent to advertise a product or service, but even about getting at least some kind of answer. So why is this happening? How to write a commercial offer for an influencer on Instagram so that it really attracts his attention and contributes to a positive decision on further cooperation.
What is the main reason bloggers refuse or ignore commercial offers?
In order to understand why your proposal did not evoke a response from the blogger at all or made him immediately write you a refusal, you need to understand where you made a mistake. We will immediately make a reservation that in this case we will not describe the option of refusing to cooperate due to increased employment. This is a factor that we will not be able to influence even if we make a very attractive offer. Now we will focus on the most popular reasons why bloggers simply reject your proposal from consideration, without even formulating a refusal with an explanation of the reason:
You chose the wrong blogger.
The benefits for the blogger are very vague.
No specifics in the offer.
Wrong communication channel selected.
The request was sent with a template type and no personalization.
Let's consider all these points in more detail. The information received will allow you to understand your mistakes and never again make them in practice.
Choosing the wrong blogger
In an attempt to find a good blogger to advertise their own product or service, business representatives often rely on the popularity of the influencer, and not on what topics he works in. Agree, if you run an advertisement for a children's clothing store, then it would not be entirely reasonable to apply with a commercial offer to a blogger who specializes in cars. You should look for someone who blogs on children's topics.
You can use different techniques to find the right blogger:
Monitoring subscriptions of popular bloggers. The fact is that exactly the same opinion leaders are subscribed to popular bloggers, including those who work in other directions. Therefore, you just need to look into the subscriptions section and look for those accounts that are at least close to your topic.
Learning hashtags. Here, you first need to determine which hashtag would be most relevant for your product or business as a whole. And now, based on it, make a selection of users. There is a high probability that among them will be exactly the bloggers you are looking for.
Follower subscription analysis. Does your business already have followers? It is highly likely that they are also subscribed to opinion leaders in this market segment.
Introducing ads for related products. Suppose you specialize in selling the same children's clothing. Toys fall under this category. Therefore, look for bloggers who advertise this product. Perhaps you can arrange with him to start a company for your products.
After you select a few suitable candidates for your product advertising, you need to comprehensively study them. Here you should pay attention to the location, the audience that subscribes to them and a number of other points that allow you to make sure that the selected candidate fully meets your commercial goals.
The benefits for the blogger are vaguely described
The person you want to involve in advertising your product already at the first acquaintance with the offer must understand what benefit he will receive from this. This is the only thing you can interest him in. But here, along with making a profit, you can also play at such a moment as increasing popularity. First of all, you must understand what you are ready to offer a person and on what conditions you want to cooperate with him. The most commonly used scenario is:
Pay for advertising on the influencer's blog
providing a product as a payment for an advertising mention of a product, service;
mutual PR
In any case, you must present everything in such a way that from the first minute the opinion leader on the social network Instagram understood his own benefit.
Lack of specifics in the commercial offer
And if in the previous paragraph we focused on letting the blogger understand what he will get from working with you, then here the situation is somewhat different. The blogger should also raise what exactly you want from him. That is, he must evaluate the client's requests. Only then will he know if he can satisfy them.
Imagine the situation: you are writing a business proposal to a blogger with the following plan: "Good afternoon. We are the Daughters-Sons company. We are impressed with the way you run your blog and want to offer you cooperation. How should a blogger behave in this situation? Initially, he will need to enter into a dialogue with you. Find out exactly what goods or services you supply to the market, what exactly you want to receive from it, what kind of advertising plan should be, what you are ready to provide to it, as well as many other related issues. And this despite the fact that the answers received will show that the blogger is not interested in the project you propose. That is, he will not receive any benefit for himself, but at the same time he will spend a lot of valuable time discussing the project. People who have been working in this field for a long time often simply dismiss such proposals from consideration, without even delving into the details.
To avoid this, you should initially specify your commercial offer as much as possible. Alternatively, write something like this: "Hi. We are the Daughters and Sons company. We want to launch a paid advertisement for summer clothes for kids on your blog. You can get acquainted with the catalog and description of our products by the link (we provide a link to the product catalog). If you agree with our offer, we will send you several positions from the catalog. It is highly likely that the blogger will at least respond to such a proposal, and not just throw it out of consideration.
It is also a good idea to study the author's blog before sending a commercial offer. Here it is worth paying attention to the presentation of the material, the format in which he publishes his posts, their content, the style of communication with the audience. So you can understand whether it will fit into the format of advertising that you have in mind.
Wrong communication channel selected
Where you submit your commercial application has a lot to do with getting a response from a blogger. In practice, there are often cases when you do not receive a response from the influencer just because your request did not reach him, because you entered the address incorrectly. An attempt to contact the influencer via direct, sending a personal message will not be particularly effective either. You need to understand that the more famous the blogger, the more requests he receives daily. It turns out that hundreds of messages from both subscribers and potential advertising customers go to the personal of his profile every day, just like you. In such an abundance, your proposal may simply get lost, go unnoticed. To avoid this, fairly large bloggers who do not mind additionally earning extra money by placing ads in their feed, allocate a separate channel for communication purely for such campaigns.
Therefore, before submitting a commercial offer, carefully study the biography of the profile of the candidate you have chosen. If it contains the e-mail or contacts of the representative, then this is where you need to send your requests. So you can be sure that your message will get to the right place and will be read, and not lost in other correspondence.
Sending a template type request without personalization
If you have selected several blogger candidates and sent them all a generic message, be prepared that you will not receive any response at all. A person who spends enough time with the audience will clearly see the pattern. Such messages are devoid of individuality, they have no personalization. There is a high probability that they will perceive such a mailing simply as spam and discard it from consideration.
To get an influencer's attention, you need to address them by their first name. It is advisable to indicate which of his decisions attracted your attention, that you rated the blog as highly as possible, which made you choose his page as a platform for advertising. That is, you must let him know that the appeal is individual and it is directed from a real person, and not from bot. But it is clearly not worth going too far here. Practice shows that excessive flattery, emphasizing advantages where there are none, repel influencers even more than stereotyped phrases.
Now that you know the most common mistakes that business representatives make when preparing a proposal for influencers on Instagram, you can proceed directly to writing a request for cooperation.
Composing a commercial offer for the blogger as correctly as possible
Now we will take a closer look at how to write a commercial offer that will surely attract the attention of a blogger and make him consider your request in more detail. Now we will give an example of writing a good commercial offer for an influencer on Instagram. You can take it as a basis and make a number of changes, additions, taking into account the specifics of your business:
We state the essence of the proposal. The first thing you should do is introduce yourself, briefly tell about yourself and explain to the blogger why you contacted him. As an option: "Alina, good afternoon. My name is Ekaterina and I am an Internet marketer for the Daughters-Sonochki company. Our company would like to offer you cooperation: paid placement of an advertising publication about summer clothes for babies on your blog. Interested in the format of a small review.
We tell you why we chose it. Here it is necessary to indicate why you think that your proposal will fit well into the subject of the blog and why you paid attention to this particular person. Let him know that you have carefully studied his blog and that you liked the content posted. you could write something like this: "I found your blog while looking for bloggers for a potential collaboration. I liked the style in which you work, your manner of communicating with subscribers. I especially liked your review of the interactive puppy. It seems to me that clothes for babies will fit perfectly into the theme of your blog.
We introduce specifics into both the task and the terms of cooperation. Here it is necessary to explain as concisely as possible, but succinctly, what you want and what you are ready to offer. Please note that the blogger may have his own opinion on how to present your product to the target audience. Therefore, it would be useful to mention that you are ready to discuss such nuances and make changes to the chosen advertising strategy. This part of the letter should look like this: "As part of our cooperation with you, I would like to send you one of the sets for boys and a summer dress for the baby so that you get to know our product in more detail. We will be grateful if you tell us about them in your Stories or post. Providing the goods does not obligate you to anything. If you agree, then advertising will be paid separately. We will discuss all the nuances in the process of further cooperation. We are ready to listen to your suggestions and take them into consideration.
Completing the letter. At this stage, you do not need to write down what kind of advertisement you would like to see for baby clothes. Now the main thing for you is to let the blogger understand that you want to cooperate with him, on what grounds and what is required of him. If your proposal does not interest him, then he does not need to spend time on a detailed acquaintance with your concept. If the opinion leader decides to cooperate with you, he will make a return contact. To do this, you need to write your contact details in your commercial offer. It will look something like this: "Thank you for your attention and time. I hope my offer will interest you. I will be grateful for the answer. Sincerely, Ekaterina Kuzmina, (we provide e-mail, phone number, messenger).
Summing up
That's all. Your commercial offer for the blogger has been compiled and can be sent. If it interests a person, if he decides to cooperate with you, then he will definitely get in touch and in the course of subsequent communication you will already be able to provide him with your own vision of future cooperation, listen to his opinion and, as a result, develop a unified advertising strategy that will suit both you and the artist . If you receive a rejection response, simply cross that influencer off your list and move on to other candidates. It is highly likely that your repeated attempts to order advertising from the same blogger by offering him more favorable terms of cooperation will not give the desired result, you will simply waste your time.
Another point that I would like to restore your attention to is the peculiarities of promoting a business on Instagram. You must understand that the larger the target audience you can reach with your posts, the more customers you will bring to your business, the more profit you will get. And the most effective solution to the task at hand — work in multi-threaded mode, which involves the simultaneous maintenance of several profiles on Instagram. But you need to understand that such actions will be immediately noticed by anti-fraud systems, which will lead to the blocking of your accounts.
To prevent this from happening, and you ensure the most stable and functional work with an unlimited number of personal pages without any risk, connect mobile proxies from the MobileProxy.Space service in addition to work. For more details on the functionality of this product, we suggest you get acquainted here. You get at your disposal an intermediary server that will ensure your anonymity and security of networking, the ability to bypass regional blocking, use a tool to automate actions on the Internet, and simultaneously manage a large number of accounts. More questions and answers are presented in the FAQ block. There is also a 24/7 technical support service at your disposal. Any questions that you have in the process of working with mobile proxies will be resolved as quickly and efficiently as possible. Applications are accepted at a convenient time for you.
---
Share this article: