Creating video content that sells: advertising for YouTube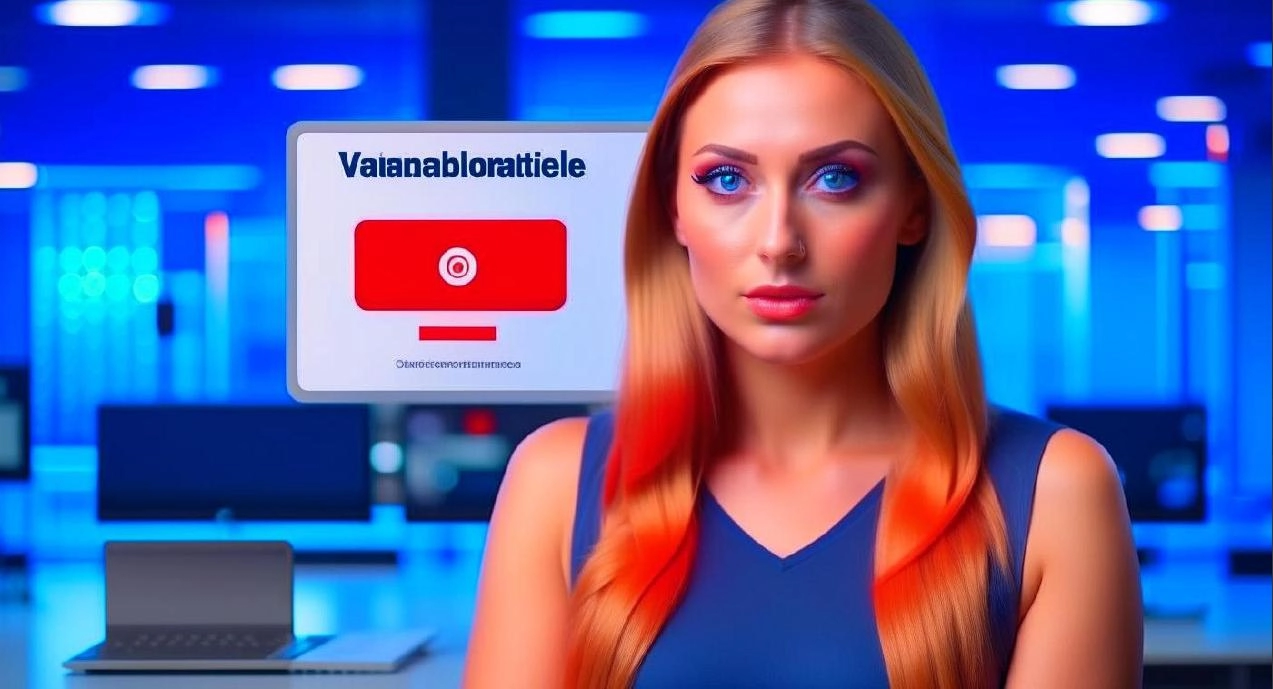 YouTube — A fairly actively developing platform, which every day attracts the attention of an increasing number of users. So, according to the latest data, the number of people who watch videos here is on average 3 times higher than users of other similar services. This point should be taken into account by everyone who plans to use video hosting to develop their own business. So, the level of profit from launching video ads on YouTube over the past year has become on average 30% higher than it was before. But in many ways, the effectiveness of video advertising depends on how correctly you guessed with the placed video content.
So what should YouTube ads look like in order to really capture the attention of users and give the desired results? Now let's dwell in more detail on how to create an effective video for this video hosting. We will show you how to organize work with this site as correctly and efficiently as possible. We also invite you to get acquainted in addition with video marketing best practices.
Youtube advertising options
YouTube video hosting has its own requirements and recommendations for advertising content, which must be taken into account when creating it. This is the only way you will receive material that the site will allow for placement. Otherwise, even the highest quality and informative video will not be allowed to be published on the site. And the first thing you should pay attention to in this case is the format of advertising for YouTube. There are several options here:
TrueView In-Stream.
TrueView Discovery.
Bumper-Ads.
TrueView for Action.
Let's look at each of these options in more detail.
What is TrueView In-Stream?
TrueView In-Stream refers to YouTube ads that users can skip after 5 seconds of viewing. It can be placed both at the beginning of the video, and in its middle, and even at the end. This is a great way to promote your brand. Such a solution will be convenient not only for users, but also for business representatives. The fact is that the fee for the display will be charged only if a person watches the video for more than half a minute, or completely if the advertisement on YouTube itself is small. Also, you will need to pay for the shown video ad if the user, after watching it, performed the appropriate target action: clicked on a hint, banner, overlay.
And here the question is different: how to make a person not tear himself away from the commercial for these same 30 seconds? There should be useful information for him, intrigue, perhaps humor and everything that is designed to arouse interest and contribute to subsequent viewing. Here you need to create your own unique story, the outcome of which the user would like to know. The human brain is designed in such a way that it requires the completion of any action. Unfinished conversation, unfinished chapter, unanswered question — this is all that makes the nervous system stay in tension, look for relaxation. It is on this principle that the series are built: each new series ends in some interesting place, every season — on the intrigue and plot of the next season. All this contributes to the fact that people continue to watch the series even if they have lost interest in the plot itself. It is this principle that should be laid in the basis of your advertising for YouTube.
In addition to being charged for 30 seconds of viewing (or for the entire video if shorter), the TrueView In-Stream ad option at YouTube suggests the ability to disconnect from watching the video after 5 seconds. If you choose this solution, then you need to make the most of these 5 seconds. Here you should demonstrate the logo, present your product in the most favorable light. By the way, text voice acting increases the memorability of advertising by an average of 20%.
TrueView Discovery ad option on YouTube
In this case, we are talking about advertising for YouTube, which is displayed in the results on the viewing pages of video hosting and search engines. Such ads will contain the image itself from the video, as well as a short description consisting of a title and literally 2-3 term descriptions. It will be enough for the user to simply click on such ads to go to the video itself or directly to the channel page.
That is, you need to understand that in this case you do not have voice acting. The main emphasis is on visual perception, and here it is very important to make an attractive picture, come up with a loud name that will surely attract attention. The description itself should make a person want to click on the ad and watch the video in full.
Introducing Bumper-Ads
This ad format involves creating a video that is only 6 seconds long without the ability to skip viewing. It can be placed before the main video or after it. In practice, this option has shown itself well as a tool for increasing brand awareness and maximizing coverage of the target audience. Great for ads that target smartphones. Such an ad, made in the form of a splash screen, can increase user engagement by about 40%.
This means that the allocated 6 seconds should be used to the maximum. The text should be short, but as capacious as possible. Particular attention should be paid to its design. Be creative, get people to pay attention to it. If we are talking about selling a product, show it in close-up so that users have the opportunity to remember it. Alternatively, you can build a story of plots, about 3-6. Each intro should reveal one or another competitive advantage of your product. Often, marketers use splash ads as an addition to TrueView In-Stream or TrueView Discovery technology.
In addition to connecting TrueView for Action
TrueView for Action — this is one of the options for advertising on YouTube TrueView In-Stream. It is the most popular and gives very good conversions today. The main idea here — a call to action that encourages the target audience to interact with the ad: leave a request, request a call back, buy, go to the site, etc. The main focus here is to place an overlay with a call to action, as well as an engaging headline.
The option will be a good solution if you set a goal when launching advertising on YouTube:
bypass search zoom restrictions;
stand out in a highly competitive niche, overheated auctions;
draw attention to your product, service, if the demand for them through the search engine is low enough.
Practice shows that users who have already watched the video spend more money. But in pursuit of creativity, here you should not forget about an adequate budget and its proper distribution. So, when setting a rate of 20% of the established amount, it should be launched on media companies, 30%— to search engines.
By the way, the Brand Lift program will help you evaluate the effectiveness of YouTube advertising.
Tips for creating successful YouTube ads
Modern people are used to looking for answers to their questions on the net. And very often he resorts to the services of YouTube video hosting. And this is not surprising, because on this site you can find a lot of useful and informative videos, and not just entertainment content. So, on the platform, you can find answers to any questions about cooking certain dishes, car repair, novelties in the beauty industry, and even in search of the meaning of life. But at the same time, network users have to constantly pass through themselves huge amounts of information, filtering out what they are not interested in at a given time. It doesn't matter if it's useful or not. If a person is not interested, he will simply physically discard this material from consideration. That is why the main focus when creating advertising on YouTube must be done on really rare and unusual material.
Specialists have long noticed this trend and put a lot of effort into highlighting a number of points that attract special attention of users, accompanying an increase in brand loyalty and awareness. To create a creative product, take the following recommendations into service:
Dynamism. Research was conducted on the example of 16 commercials (the brand was fictitious, that is, not known to the target audience). Each of them had the same message, but the dynamism was different. As a result, it turned out that a more dynamic editing gave about a 15% increase. Subsequently, a similar experiment was carried out with a fairly well-known brand, but the results were about the same.
Surprise. Demonstration of goods, acquaintance with its advantages — this is a classic pattern. But, alas, it loses its relevance in recent times. It cannot be used at all when creating advertising for YouTube. Today it has been replaced by a different strategy, which implies the presence of intrigue, unexpected twists, native branding, a hint of a continuation of the story for a loyal audience. In this case, the brand must be presented at the very beginning, and not at the end, as was supposed in the classical scheme.
Brightness. We have already said that the picture should attract attention. Combine contrast, color saturation in it. At the same time, consider what kind of reaction from the user audience you expect. Yes, bright always attracts attention. But if we are talking about advertising a product from the premium category, if you want to show that it belongs to luxury, stability, then here the emphasis should be on muted pastel colors. In any case, you can not overdo it. Increased saturation can cause, on the contrary, denial. You can also use gentle and bright combinations in one video. As an example, make the beginning of the video softer, and then add visual accents in it.
Interaction with the target audience. You have to involve people in your story. Encourage them to watch it through to the end. It is also very important to let users know exactly what you want to offer them.
A well thought out strategy. Here you should not be limited to one advertisement placed in the frames of 6-15 seconds. It is optimal to use the Brand-Story-Brand principle in each video, describing the benefits of your product or service, as well as information on where to buy or order it. It is optimal to think over an advertising campaign based on 5 commercials. Each of them should contain a call to action, sound or musical accompaniment. Without fail, the video must be optimized for viewing through a mobile device. Several types of videos can be combined in one strategy: Bite (5-6 seconds to briefly introduce the audience to your offer), Snack (20-30 seconds of material targeted at an already heated audience), Meal (60+ seconds of a detailed story about your product, service, brand for people who are really interested in your offers.
Rhythm. You don't have to do the whole video on one note. There should be bursts of action, emotions. You can emphasize them with musical or video accents.
Emotionality. It's about making YouTube ads catchy. Here you can focus on family values, the pains of the target audience and just an interesting story. It is on the material itself that attention should be focused, and not on the desire to sell it.
Uniqueness. You must come up with elements that will become your brand's hallmark. It can be a logo, an image, a melody, a short but catchy phrase. By doing this, you will build a clear relationship between the element and your brand, which will intuitively evoke an association with users.
Summing up
In the history of advertising, there were many commercials that have already become classics of the genre. Those that were created many years ago, but continue to attract the attention of the target audience. What is the New Year's advertising of Coca Cola — it continues to be shown every year on the eve of the holidays. Can you create something like this? No one will tell you this in advance. But this must be strived for. Follow these tips and you'll greatly increase your chances of success.
We also recommend that you additionally connect mobile proxies from the MobileProxy.Space service to work. With their help, you will significantly expand the functionality when working on the network, you can avoid various blockages and restrictions, get access to resources from any country in the world. All this will allow you to develop the most comprehensive strategy for creating advertising for YouTube, which will be the key to its success in the market. Please visit https://mobileproxy.space/en/user.html?buyproxy to learn more about the functionality of this product , competitive advantages.
We would like to draw your attention to the fact that you get at your disposal a personal dedicated channel with unlimited traffic and access to a huge pool of unique IP-addresses with geolocation from different countries of the world. You can choose the option that you need at the moment of work. We also invite you to get acquainted with the current tariffs and choose the solution that will be most relevant in your case.
---
Share this article: