Intensifying work with the Magadan parser with mobile proxies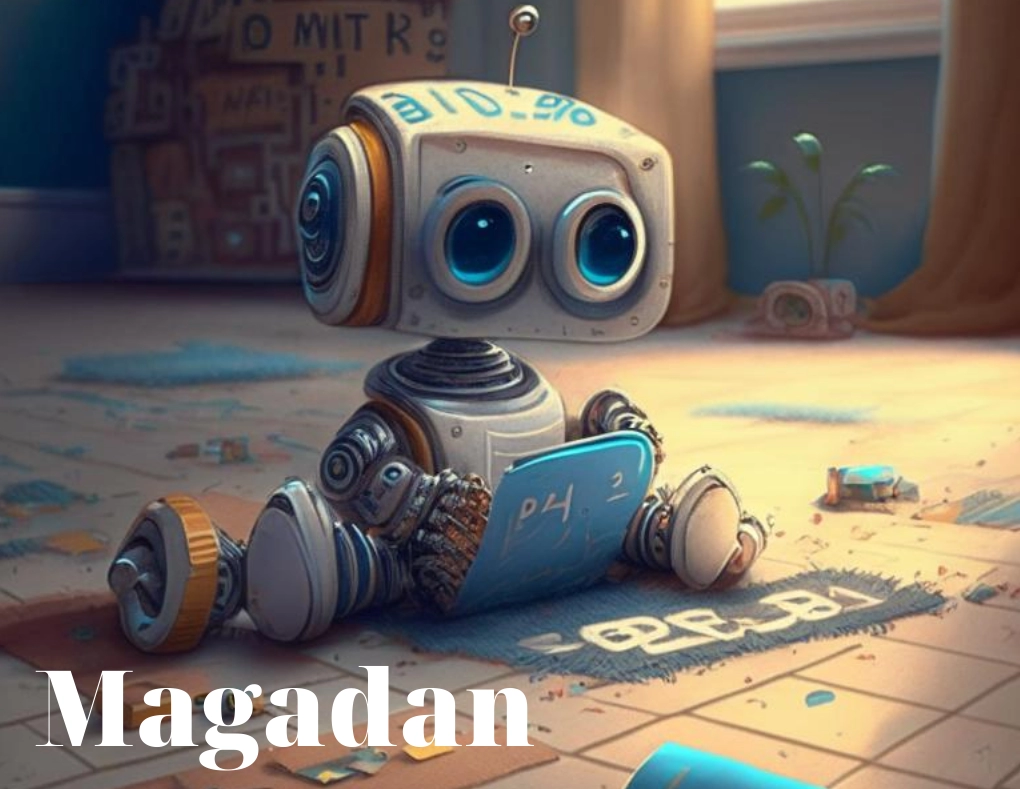 Promotion of sites, commercial accounts in social networks, personal pages in video hosting sites, bulletin boards and other resources requires a lot of time and effort from a specialist. This is especially true when working with several projects or profiles at the same time. The additional use of special software, which takes on the solution of some routine and similar tasks, can significantly simplify and speed up these works. So, for the purpose of automatically collecting analysis, processing search queries and other SEO- and SMM-specialists often use the Magadan program.
Now let's dwell on this application in more detail, talk about its functionality. We will also consider the issue of additional connection to the mobile proxy program to ensure the most stable and functional work both with Magadan and on the Internet as a whole. We will show you where to buy reliable intermediary servers with maximum benefit and convenience.
Magadan features
Magadan — a program for parsing Yandex.Direct key queries. It is endowed with wide functionality, including assistance in compiling a semantic core, which will become the basis for subsequent promotion. The developer offers consumers two versions of the software:
LITE. This is a free trial version. Its limitations are rather symbolic. This means that you can use it in your daily work with key queries. The functionality provided in it will be enough to meet the basic needs of specialists.
PRO. This is a paid version that does not have any functionality restrictions. It will be the best solution for professionals, eliminating the need to manually solve certain tasks related to data collection.
The basic (free) version of the software product includes:
Collect statistics of key queries impressions from Yandex.Direct. The Magadan program will store the resulting set of phrases in its own database.
Automatic selection of words for the requirements of search engine optimization in accordance with the configured filters. Each user independently sets the parameters by which the selection will be made in queries.
It is possible to collect statistical parameters with reference to a particular geographic region. This point will be relevant in the case of promoting a product or service focused on a specific country and even city.
Saving with the possibility of subsequent use in the work of regional named lists of selected cities and towns, which will eliminate the repeated indication of the same settings.
Even phrases in quotation marks with exclamation marks before words get into the selection of keywords. Most modern partners ignore such phrases.
Formation of impressions without keywords, this option will be very useful if you are faced with the task of selling or exchanging databases of keywords.
Automatically perform tasks such as cleaning, merging, and many others related to keyword database manipulation. Get rid of the same type of routine work.
The ability to configure the algorithm for replenishing the request queue for parsing. This means that the program will remain constantly active, which is especially true for using the paid version of the software.
Performing check of key statistics directly in the process of collecting them. This means that the program will not "drag" you do not need garbage.
Easy, fast and convenient import or export of key queries to text files, as well as to CSV files (you can easily open them using MS Excel), as well as to an SQL dump, which is relevant for the MySQL DBMS.
The presence of built-in support for multi-encodings (win-1251, UTF-8), which is especially important when performing export and import work.
All these points allow us to state with confidence that with the help of the Magadan program you will be able to automatically approve such tasks as parsing search queries, uploading and analyzing statistical data, recognizing and entering captchas. It will also be easy to sort keywords depending on the cost per click, competitiveness. It is on their basis that it will be possible to develop an advertising campaign in the future.
But, you need to understand that the work of any parser, and Magadan is no exception, involves multithreading of actions. If such phenomena are identified by anti-fraud systems (and this will definitely happen), your account will be immediately blocked, including without the possibility of recovery. To prevent this from happening, in addition to the work, you need to connect mobile proxies.
What do you get from connecting to work with Magadan mobile proxies?
Mobile proxies — this is a special intermediary server that will allow you to forever forget about bans, dangers associated with hacker attacks and other unauthorized access. In operation, such a server will replace your real IP and geolocation with its own technical parameters, which ensures your complete anonymity of the network. No outsider will be able to find out the address of your device and, accordingly, gain access to it.
The use of mobile proxies in practice will be beneficial both SEO and and SMM-specialists, as well as all others who work on the network and find useful information there. Among the main functionalities of such a solution, we highlight:
Ensuring anonymous work with Amazon, OLX, eBay, AVITO, YULA and any other sites, bulletin boards, marketplaces;
gaining access to online games, marketplaces, entertainment content without restrictions;
bypassing regional blocking and any other prohibitions while working on the network;
higher connection speed, which is largely due to the use of the technical capabilities of cellular network operators, as well as data caching;
the ability to work with multi-accounts, as well as to use different software for automating network activities, including Magadan programs.
But the choice of this product should be approached quite professionally and comprehensively. We want to immediately dissuade you from using free proxy servers. The fact is that the addresses that they give out to users are mostly already in the "black base"; search engines. This means that any attempt to enter from them will be immediately stopped. You also need to understand that anyone can use free proxies, which will significantly reduce the connection speed, and at the same time anonymity, the safety of working on the Internet.
Don't want to take risks? Then you should opt for private mobile proxies. This is one of the best solutions for stable, efficient and secure work today. Where to buy them? On the MobileProxy.Space service.
The advantage of mobile proxies from the MobileProxy.Space service
MobileProxy.Space offers users private dynamic mobile proxies with a huge selection of geolocations and a pool of millions of IP-addresses. You get a personal dedicated channel with unlimited traffic. This means that you will use it exclusively and without any prohibitions. Among other distinctive features of this product, we highlight:
the ability to configure automatic change of IP-addresses by timer in the range from 2 minutes to 1 hour;
the ability to force a change of address, every time it becomes necessary, using a special link from your personal account;
simultaneous operation via HTTP(S) and Socks5 protocols, which is implemented by connecting them to parallel ports;
quick, easy change of the geolocation of the operator of cellular networks directly in the workflow.
Click on https://mobileproxy.space/en/user.html?buyproxy for more details on the features capabilities of mobile proxies from the MobileProxy.Space service, as well as current tariffs. We would like to draw your attention to the following point: the longer the period of purchase of the product, the lower the price of daily use seems to be. If additional questions or difficulties arise in the workflow, you can contact the technical support service, which operates 24/7. Also, MobileProxy.Space clients have the opportunity to use a two-hour testing free of charge. So even before buying a mobile proxy, you can make sure that this is one of the best solutions for working with the Magadan parser.
---
Share this article: