Mobile proxies in SEO monitoring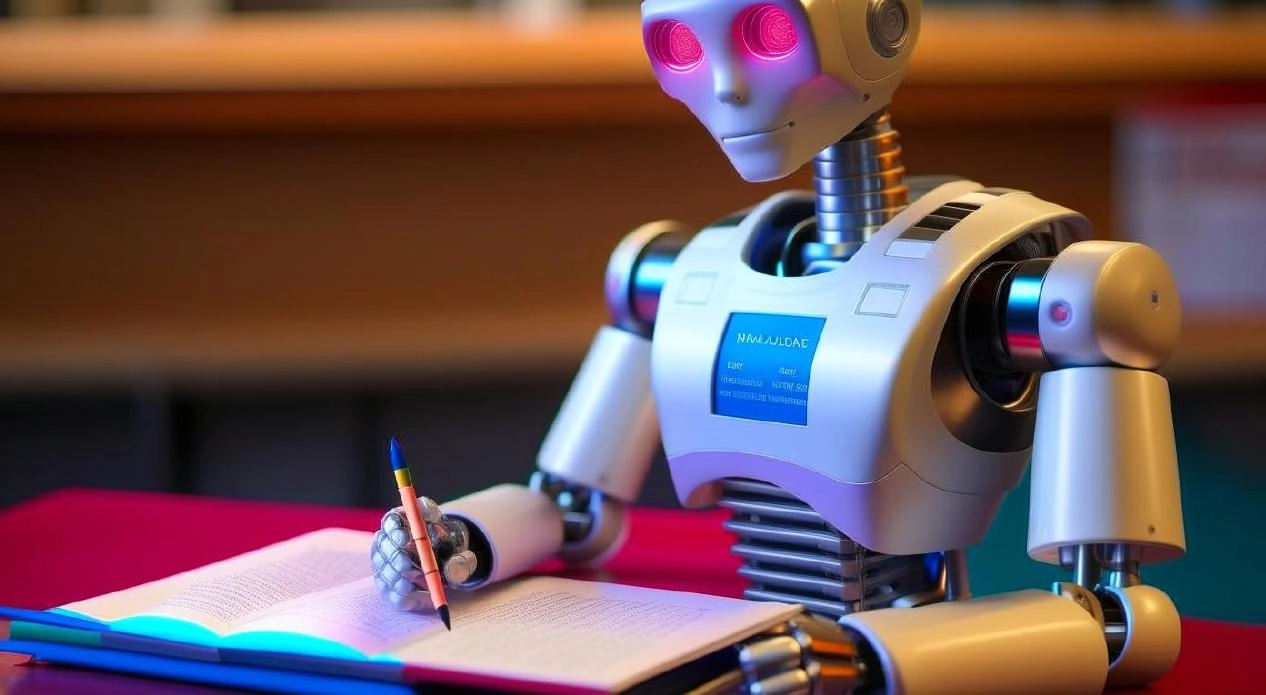 Today is Monday, which means that we have prepared for you a new review dedicated to how mobile proxies are used in practice. And today we will talk about such an area of professional activity as SEO monitoring. Looking ahead a little, we note that this proxy-based solution allows you to extract data from search results (SERP), scale the search, and perform ranking for various key queries. Yes, this work could be done manually. But the question here is different: how long will it take you to do this? This is especially true if you are faced with the need to analyze hundreds, or even thousands of URLs from online directories. But if you decide to use programs to automate actions without additional protection, your work will immediately be identified by anti-fraud systems and blocked.
Now let's look in more detail at what SEO monitoring actually is. Let's consider the TOP tools for performing these works. We'll show you how to choose good and proven proxy solutions for your needs with minimal waste of time and effort.
The need for SEO monitoring
Search engine optimization, also known as SEO (competent SEO) — This is a technology that has been improving for many years in a row, in parallel with the development of the Internet. Gradually it becomes more and more complex, requiring a more comprehensive and versatile approach. The fact is that, in parallel with the improvement of search engines, they also impose their own restrictions on the content that will be posted on sites. And now, in order to bring a resource to the TOP of search results, specialists have to become more sophisticated and come up with more extraordinary solutions.
In order for website promotion to be as effective as possible, specialists need to implement a fairly impressive amount of work: semantic core, snippets, backlinks, high-quality content, intentions, etc. SEO monitoring— this is what will allow you to keep under control the entire range of tasks, monitor their effectiveness and make timely decisions in order to improve the site's performance.
In more detail, SEO monitoring solves a number of key tasks that a specialist faces in his daily work:
Improves resource performance. Performing a comprehensive site audit allows you to identify a number of problems that prevent a site from ranking well in search engines. So, at this stage, you will be able to identify problems such as slow page loading, poor-quality content, security vulnerabilities, etc. If you can eliminate all these problems, the performance of your resource will significantly increase, which will ultimately have a positive effect on search engines .
Helps you avoid bans and other work restrictions. We have already talked about the fact that SEO over the past few years has changed dramatically. As a result, it may turn out that you may simply run into penalties for missing some point and not noticing changes in search engine requirements. As an example, using a toxic link. Previously, this was the so-called "gray SEO", but today this technology is completely prohibited. This means that you will be subject to penalties for using it. That is, thanks to the use of SEO monitoring, you can avoid such troubles and ensure the most stable work without any risks.
Ensuring effective competition. Sites dedicated to the same topic — hundreds, or even thousands, if we talk about a fairly popular question. And there are only 10 places at the top of the search results. This means that competition in most market segments will be quite high. And it would be a shame to let competitors overtake you just because you did not identify problems with your resource in a timely manner and did not eliminate them. If you regularly monitor your resource and immediately eliminate identified problems, this will greatly increase the site's chances of being at the top of the search results. In addition, thanks to mobile proxies, you will have the opportunity to parse data from competitors' sites, collect semantics and perform a number of other works that will allow you to optimize your own resource development strategy. And this is what will allow you not only to be in the TOP of search results, but also to stay in it for a long time.
Analysis of resource visibility in search engines. With SEO monitoring, you will see those aspects that work for you and those that work against you. That is, you will see which queries rank best for, and what in the developed strategy should be changed. This means that you can experiment, in a practical way, choosing the option that gives the best result in practice for a particular site.
Control over SEO progress. Any change you make in your resource promotion strategy must be accompanied by a constant audit. Thanks to this, you will be able to track your progress in real time and compare indicators. This information will allow you to constantly be aware of whether your resource is developing and, accordingly, take appropriate measures if the need arises.
Now that you understand why SEO website monitoring is needed and what it can do for your resource, you can proceed directly to the work.
TOP services for SEO monitoring
At the beginning of the review, we already said that doing SEO monitoring manually would be very problematic. While you collect all the necessary information and structure it, the situation with your resource may undergo dramatic changes. This means that the work will be done in vain, time will be wasted, and the position of your resource in the search results will be even lower than it was before the work began. To prevent this from happening, all the activities that you implement in practice turned out to be as effective as possible; optimally use special comma services that automate actions.
The following services are most widely used in practice among SEO specialists:
Little Warden.
Seomator.
ContentKing.
Oncrawl.
Seolyzer.
Let's look at each option in more detail.
Little Warden
With this service, you can constantly monitor your domain portfolio, as well as client requests. This will allow you to stay up to date on key SEO indicators. This service also works proactively, allowing you to prevent errors that could negatively affect the site's position in the search results. Before each run, a checklist is provided with a precise description of the problem, as well as how to solve it.
This service provides users with access to more than 30 types of checks. Among other things, there is a definition of the expiration date of an SSL certificate, domain name, presence of changes in the working methods of Google Analytics, in meta tags and titles. It also checks redirections, changes in the robots.txt file, etc. And you receive all this analytics on average 20 seconds after the service is launched. You will also receive information about all changes, which will allow you to respond to them instantly.
Little Warden's functionality also includes:
individual monitoring patrol settings;
convenient user configuration;
adding URLs
automatic update of reports;
change logs;
integration with a set of additional tools to simplify the generation of morning reports Slack, webhook, etc.
This is a service that will be a godsend for agencies specializing in promoting Internet resources, as well as freelancers. Little Warden is paid, but if you purchase a one-year subscription, you get 2 months of free use per year.
Seomator
Seomator – a service offering in-depth SEO analysis and direct testing of resource pages. Users highly appreciated the simplicity of the interface and the intelligence of this tool. It works online, scans the site and, based on the data received, provides a detailed report on its SEO effectiveness, including internal links.
Seomator will also include parameters such as:
page loading speed;
mobile usability;
HTML tags;
quality of content;
organic production;
backlinks;
connection with social networks.
It will also necessarily include the results of checking the SEO effectiveness of the resource, as well as solutions to the identified problems. If necessary, the received data can be saved in pdf format, which will greatly simplify its transfer and storage. In operation, this service checks the reports of search bots, identifies the problems they have identified, in particular errors with canonicalization, the absence of the HREF attribute in the "a" tag, the site address is too long, as well as the presence of underscores in it, unusual redirects, etc.
Using the Seomator cloud tool you can fix all these problems as quickly and easily as possible. As a result, you will be able to improve the content of your resource and its structure with minimal effort, which will also have a positive effect on the efficiency of search crawlers.
The developers of this service are making efforts to ensure that users can create simple and convenient reports for them, including with white and updated labels. This will allow you to create a truly professional and advanced report, which will be convenient to work with in the future. Also, by using Seomator you can use A/B tests to better understand the requirements of potential clients and, accordingly, find the best ways to satisfy them.
The work of an SEO specialist will be significantly simplified by integration with services such as WordPress, Google Analytics, Slack, MailChimp, Salesforce. Like other options from our selection, this service is paid. But potential clients have the opportunity to test the free version to see for themselves all the benefits of using the tool in practice. As for tariff plans, here they start from $5 at a time. You also have the opportunity to choose a tariff for a month, if this is convenient for you.
ContentKing
A service that combines capabilities for SEO monitoring and auditing. Capable of greatly simplifying tasks related to resource optimization. Works in real time. One of the most significant advantages of this service is that you get access to your data anytime, anywhere through a cloud-based dashboard. You don't have to install any additional programs. The dashboard will provide real-time reporting and insights. If you monitor them, you will be able to understand the current trends and adjust your strategy to them.
If we talk directly about an SEO audit, then the properties of a website are constantly monitored. This allows you to always see the position of your resource, control its SEO rating and other aspects. This service works proactively: you will know about the problem before it has a significant impact on your resource. This means that you will have time to prevent negative consequences.
Using ContentKing in practice, you will be able to:
constantly maintain a high position of the resource in search results and not lose it to its closest competitors;
always be aware of the interests of the target audience, business partners and other interested parties by monitoring the search history and changes in the file robots.txt;
opportunity to expand functionality through integration and API, connection to analytics, Google Search Console and integration into the publication stream.
This service is paid and its functionality is very wide. Developers offer clients the opportunity to choose only those options that they will directly need when performing work and, accordingly, pay only for them. A free trial version is also provided so that even before purchasing the product you can familiarize yourself with it and test it in your own working conditions and determine its capabilities.
Oncrawl
Another SEO monitoring tool from our selection. It is an enterprise-level platform that combines machine learning, technical SEO, and data science. All this will ultimately have a positive impact on the promotion of your resource to the top of search results.
The work of the tool is based on 2 key tools:
Oncrawl Insights. With its help, you can strengthen the SEO potential of your resource through prescriptive analysis. In this case, we are talking about the fact that the system analyzes your resource, regardless of its size or how complex its structure is. It is able to identify ranking problems, based on current panels and data research. In his work he is able to control over 600 indicators.
Oncrawl Genius. This tool is designed to expand the SEO capabilities of a particular resource through the use of automation tools as well as data science. There is a set of ready-made models that can be easily adapted to the specifics of your resource. It also allows you to use machine learning in SEO. Having a sufficiently impressive set of data from business analytics, you will be able to make the right strategic decisions.
Oncrawl — this is the pinnacle of innovation. It implements advanced products that can be easily scaled to the specifics of a particular site, secure and flexible in platform settings. All this greatly simplifies working with quite impressive resources with a complex structure. The service offers free testing for 2 weeks. Next, you will need to choose a tariff plan that suits you, depending on the functionality. Minimum cost — $69 per month of use.
Seolyzer
This is the only free SEO monitoring tool in our selection. It is distinguished by its simplicity, ease of use and fairly wide functionality. It works in real time, performs analysis of Internet pages and magazines. With its help, SEO specialists will be able to determine how search engines, in particular Google, perceive your resource. The fact is that in the process of their work, search crawlers, namely Googlebot, collect certain information and save it in log files on their server. It is these logs that the Seolyzer service analyzes. By analyzing the data received, you will be able to:
identify errors and eliminate them as quickly as possible;
increase traffic to the site;
keep under control the page loading speed and the performance of the resource as a whole;
control all redirections and direct search bots to the most important pages for your resource, setting appropriate priorities;
monitor response time, errors, crawl volume and other characteristics that are directly related to the so-called health of the site.
That is, you can quickly identify SEO problems of your resource and respond to them in a timely manner. When analyzing the log, Seolyzer is able to monitor errors 400 and 500, transitions from protocols from HTTP to HTTPS, and provide access to individual page segments based on a given priority. Thanks to this, you can not only see the problem, but also measure it, regardless of what category of pages you are dealing with at a given time. Log analysis is performed in the mode real time, which allows you to instantly respond to threats.
To summarize
As you can see, SEO monitoring — This is something without which it is impossible to imagine the effective promotion of any Internet resource. With its help, you will be able to quickly identify problems, or even prevent them altogether, and make adjustments to your chosen promotion strategy, thereby increasing its effectiveness. This is also what will allow you not only to achieve high positions in search results, but also to maintain them for a long time, stopping all attempts by competitors to displace you. You will also be able to avoid penalties from search engines, as you will always be aware of the latest changes and trends in this market segment.
But once again we would like to draw your attention to the fact that you can work with all these services and perform SEO monitoring of sites in general without any restrictions and risks only with an additional connection to the work of mobile proxies, in particular from the MobileProxy.Space service . In this case you get:
personal dedicated channel with unlimited traffic and access to almost one and a half million IP-addresses;
the ability to set up an automatic IP change using a timer or use a link from your personal account to force a change of address as soon as the need arises;
simultaneous operation on the HTTP(S) and Socks5 protocols, which is implemented by connecting to parallel ports;
wide functionality: along with SEO monitoring, you will provide yourself with unlimited opportunities to work on the Internet, bypass regional blocking, a high level of security, confidentiality, etc.;
the ability to change geolocation and cellular network operator directly in the workflow to gain access to sites from any corner of the world, including those that are not accessible from your country.
For more details on the features, functions and current tariffs of mobile proxies from the service, please follow the link https://mobileproxy.space/user. html?buyproxy. For any technical questions, you can contact the support service, which works around the clock.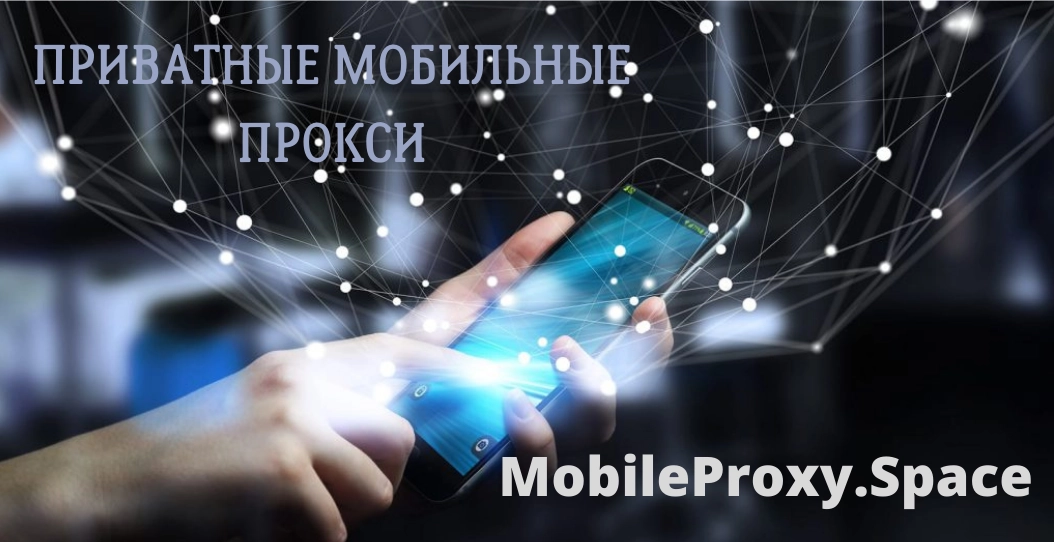 ---
Share this article: