Practical tips for optimizing your YouTube channel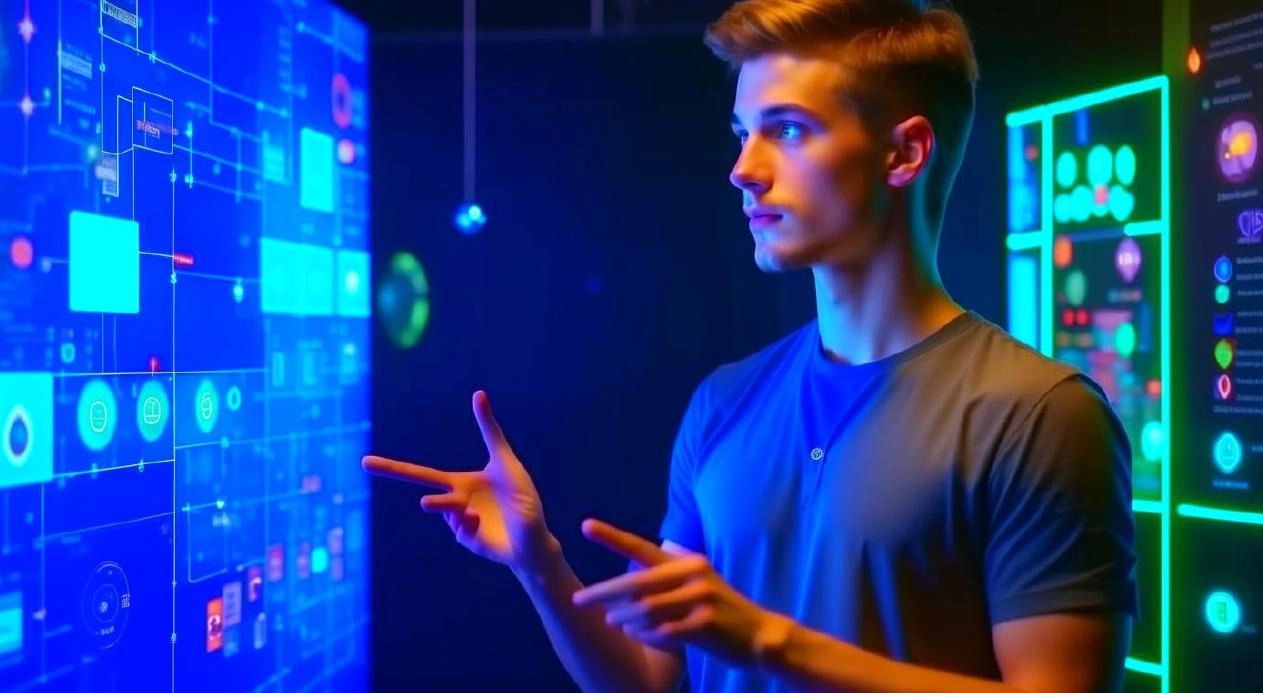 YouTube — one of the most popular video hosting sites today. Here people of different ages find interesting content, get an education, get acquainted with the latest news, and select extraordinary ideas for creativity. And here you can enter into discussions with like-minded people or, conversely, defend your point of view in the comments. Business representatives will also find a lot of useful information here. In particular, YouTube is ideal for developing a brand, introducing new products to the market, or same services, direct appeal to the target audience. On this site you can easily and clearly demonstrate advanced technologies and even set trends in a particular market segment.
The attractiveness of this site has already been appreciated by many: representatives of different areas of business, bloggers, streamers, etc. This means that there is quite serious competition here in almost every market segment. But how can you make your channel stand out from your competitors? What can you do to attract as many viewers as possible to watch a particular video? And the first thing that needs to be done in this direction — optimize your YouTube channel. Let's look at how to do this in more detail now.
Features of YouTube channel optimization
YouTube is visited by a huge number of users every day. Recent studies have shown that the audience of this video hosting has already exceeded 1 billion people. They watch hundreds of thousands of hours of video every day. If we count all the material that has been uploaded to this site today, it will take over 8,000 years to view it.
Why are we saying this? Moreover, it will be very, very easy for your material to get lost in such a variety of content. But to prevent this from happening, so that you can effectively stand out from competitors in your field, you need to optimize your YouTube channel. After these works, it will be easier for your potential audience to interact not only with the content itself, but also directly with the brand. Yes, each channel is individual in itself, each content creator has his own unique features. But there are still a number of recommendations that will be universal when optimizing your content. In this case we are talking about three key aspects:
Collecting semantics for a YouTube channel.
Choosing the right name, creating a description.
Logo, trailer cover.
Optimizing playlists or creating them from scratch.
Community tab.
Continuous monitoring of results.
Let's consider all these points in more detail.
Collecting semantics for YouTube
Initially, we need to select keywords, based on which we will subsequently write titles, descriptions for your videos, and also tags. That is, our task is to collect a set of phrases that will most closely correspond to the information presented in your video. The process of collecting semantics itself is quite similar to the work that all specialists perform when working with a website. The only difference — sources of key queries. If SEO specialists primarily focus to competitors' websites, then it is necessary to monitor similar videos posted on YouTube video hosting.
Special tools and services will also be used to solve the problem. Alternatively, you can use the keywordtool.io tool. It is classified as shareware: some options are provided for free, but you will need to pay for advanced functionality. With its help, you can easily and quickly collect the tips you need from YouTube search strings. As a result, you receive a list of queries, supplemented by their frequency, from which you can choose the best options for yourself.
But here we would like to draw your attention to the fact that the search results of a particular browser often also include videos from YouTube. So, for example, if a user asks for the request "Make cheesecake," then the same Google results will also contain videos from YouTube with the sequence of preparing the dish. That is, these videos will get the most clicks. Therefore, it is optimal for you to analyze the top twenty results in regular search results based on the most frequent queries in your topic.
At the next stage, you can use the Google Ads service, namely its "Keyword Planner" tool. Well, you can get a selection of results from search results using the Key Collector service. These are just general recommendations. You can choose any other service that you consider necessary. If the search results in the TOP 5 contain at least one video or several videos in the TOP 10, then you will need to think about the need to include the corresponding key query in your semantics.
To collect key queries necessary for optimizing a YouTube channel, specialists often use another technique:
using the Google Ads service, a list of search queries is selected in its semantics;
keywords are sorted by frequency while removing obvious commercial words from them: buy, order, price, etc.;
from the resulting list, queries are selected that contain words that are directly related to video content, namely watch, video, etc.
The most frequent queries obtained in this way can be used in your own semantics. If your YouTube channel already has a story, then you should go to the analytics section. It will contain a certain amount of data. In turn, in the channel settings block, namely in the "YouTube Creative Studio" there is a selection of search queries by which visitors found your playlists or video content. In particular, for this you will need from the "YouTube Creative Studio" go to the "YouTube Analytics" section, and then to "Traffic Sources", then — in the YouTube search block.
You yourself choose the time periods based on which you plan to perform the analysis. But you should know that this tool will only allow you to select the top five hundred results based on the number of views over the last period of time. The resulting list of requests can be exported to .xls or .csv files for convenient and simple processing.
What should we do with the resulting selection? The simplest solution in this case is — use the keywordtool service to perform a detailed analysis and sorting of semantics. You definitely need to pay attention to indicators such as request frequency, as well as the number of views. You need to focus on phrases that have the greatest difference between frequency and number of views.
Now you have enough information to finalize your titles, tags and descriptions in videos or playlists and directly in the channel description itself. You can also use the phrases you receive as ideas for creating future video content, since you will clearly understand what exactly interests your audience.
Choosing the right name, creating a description
Have you heard the phrase "whatever you call the boat, that's how it will float"? This is also true in the case of a YouTube channel. The fact is that it is by its name that users are guided by how interesting and useful the presented material will be for them. Therefore, it is optimal to include the brand name in it, as well as the most frequent key queries that reflect the theme of your video content with maximum accuracy.
Particular attention should also be paid to the description itself. It must be made in such a way as to attract the attention of representatives of the target audience. That is, a banal publication of information about the topic of the video and the type of content will clearly not be able to hook the audience. In this case, you should still bother a little with creating a description and include really interesting and extraordinary content.
One more point that we would like to draw your attention to— so it's about how you plan to present the information. And here it is important to focus primarily on what target audience your content is aimed at. Agree, the presentation of material for the corporate segment of the market, for gamers, for teenagers, for mothers will be completely different. Therefore, it is very important for you to capture the appropriate style. And do not forget to use the key queries that you selected earlier when preparing the description.
To effectively promote your YouTube channel on video hosting, you must also enter the selected key queries in the settings section. Thanks to this, YouTube search algorithms will be able to navigate as accurately as possible the specifics and topics of your channel. And this, in turn, will allow them to recommend your content on third-party channels with similar topics.
You can add a list of links to your channel as a whole or a single video to your social networks, website or blog. This will also contribute to the influx of target audience to your resource. But you must initially indicate how many of them will be displayed directly in your channel cover. This is relevant for cases when representatives of your audience decide to get acquainted in more detail with both the company's activities and directly with the advertised products and services. Thanks to these links, the likelihood of a targeted transition will increase significantly.
Logo, trailer cover
Along with the content, it is important to pay attention to the visual design of your channel. Here it is especially worth focusing directly on the logo and cover. It's easier for those who work with the brand. In any case, there will already be a corresponding, easily recognizable icon. If this is not the case, then you will have to pay appropriate attention to developing a suitable logo or any other image.
When choosing a cover, you can use the following recommendations:
Place emphasis on pastel laconic colors. This way, your cover will not distract viewers from the main content you are trying to convey to them.
If you use a logo or slogan that reflects the main idea of the company, its mission, then it is optimal to display this data on the cover. Thanks to this, your target audience will quickly form an association between the channel and the brand it displays.
A video lasting no more than 2 minutes is optimal as a trailer screensaver: optimally 1.5-2. The information that you primarily want to convey to your audience should be present in the first 30 seconds. This way you can involve your audience in watching as much as possible and interest them. The trailer itself will be displayed directly on the main page of your channel. And you obviously shouldn't neglect it, because this is the most effective way to transform visitors into regular subscribers. A call to action, in this case subscribing to a channel, must be included in the trailer.
Optimizing playlists or creating them from scratch
The YouTube channel has its own structuring. That is, it's not just, figuratively speaking, a box into which a bunch of videos are thrown. There will also be categories and sections here. It's just that, compared to a regular website, they will contain not products, but videos. Therefore, it is very important to structure your channel. In particular, it is recommended to create playlists, replenishing them with videos with the same theme or those that have a logical connection with each other.
Playlists will be displayed in search results on the service. Therefore, you must come up with a title and description for them and enter the relevant information into the playlist settings. This will make it easier for the system to identify your content, and for visitors— it will be easier to find it. And again, don't forget about key queries. We must also indicate them in this description.
Another argument in favor of using playlists — this is that if the user watches at least one video from it, then all the other videos will be played sequentially.
Yes, this solution is only possible if the autoplay option is activated on the user's device. With a high degree of probability we can say that this will be so.
Community tab
It is also mandatory to make additional settings in the "Community" tab. The fact is that this tool — this is something that can subsequently become a key channel for your interaction with your target audience. This option appeared on YouTube video hosting relatively recently and currently anyone can use it, and completely free of charge. The community tools are very wide. Here you can:
create polls, as an option on whether you liked the video or not;
turn to your subscribers for some advice;
find out the real interests of the user audience;
conduct voting;
publish additional content that may be of interest to users: as an option, about how a particular video was created;
post additional news related to the channel's topics, etc.
There really are a lot of opportunities and you need to study them carefully so as not to miss those that will be most effective in your work.
But creating a community itself will not be enough. You will need to actively maintain interaction with your audience in the future, respond to their requests and comments. It is recommended to approach this especially carefully in the first time after publishing a video, that is, when it is viewed by the largest number of people. This way you can maintain interest in the video for a fairly long period of time, which will significantly increase the effectiveness of its launch.
Continuous monitoring of results
The results of the work must be constantly monitored and analyzed. To do this, it is optimal to link your account directly to Google Analytics. This is necessary so that you receive reliable information about what content is most suitable for your audience, what impact the changes you make as part of YouTube channel optimization have on user interest.
Analysis of results should be performed regularly. This is the only way you can constantly be aware of all changes and immediately respond to them. Moreover, the information you receive during the monitoring process can be used to prepare future content. You will initially create the material that is most relevant to your subscribers.
To summarize
As you can see, YouTube channel optimization — This is not as simple a task as it might seem at first glance. Here it is necessary to take into account quite a lot of aspects and approach the task in a comprehensive and versatile manner. But the results will fully meet your expectations, and you will receive constant interest from the audience, stable traffic to your channel, which will ultimately have a positive impact on your level of income.
That is, the key to success is quite simple: provide users with exactly the content that interests them, and also ensure that the video hosting search algorithm can find your videos quickly and easily. To summarize, we will highlight the key aspects of SEO optimization of the YouTube channel:
collect semantics and analyze it in order to select solutions that will promote the promotion of your video;
enter key queries in the titles, description, as well as in the settings of your channel itself and a single video;
Think over the channel cover to the smallest detail, because it will become its face: give preference to a solution that would be well remembered, but does not distract users from the content itself;
create playlists based on videos of the same type;
try to constantly interact with your audience, learn to listen to their recommendations, comments, and not just flattering reviews.
Another point that will definitely be useful to anyone who plans to optimize video hosting and, in principle, works with YouTube. We are talking about additionally using mobile proxies. Today this is the simplest, but at the same time effective solution, designed to ensure maximum stability and functionality of your work with video hosting and individual videos. With their help, you can collect semantics as easily as possible, simply and without any restrictions, and bypass all kinds of regional restrictions. You will also ensure stability, reliability and functionality of the network as a whole, and protection from any unauthorized access.
One of the best solutions today in this market segment — mobile proxies of the MobileProxy.Space service. Follow the link https://mobileproxy.space/en/user.html?buyproxy to learn more about the functionality of this product , current tariffs, available geolocations and choose the solution that will be most effective in your work. Also at your service is a 24-hour technical support service, which quickly responds to requests and professionally resolves any difficulties that arise.
---
Share this article: