Semantics and content filling of medical websites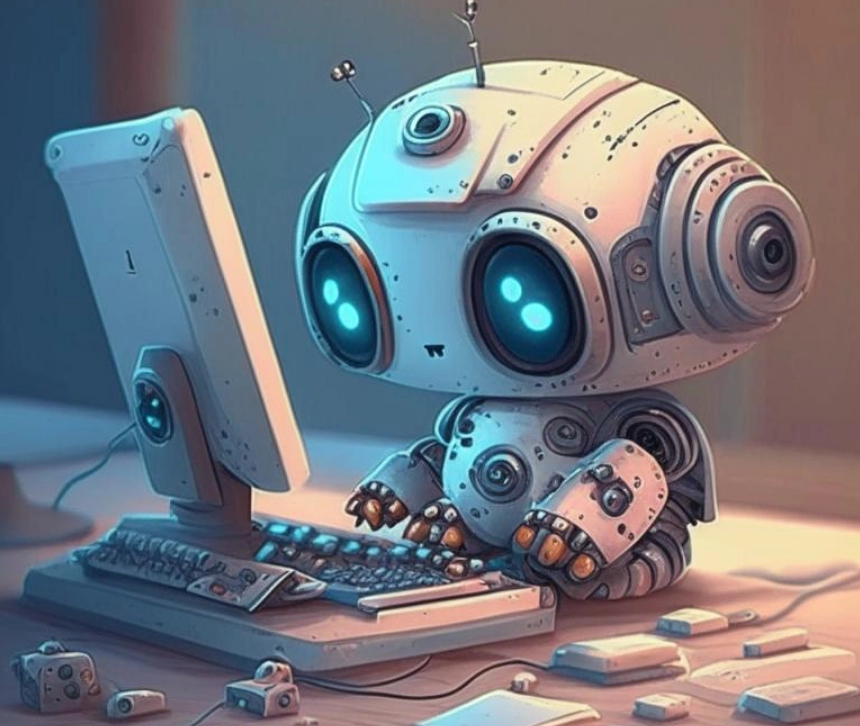 We've talked about how specific medical sites should be in the past. They described what criteria they must meet for high-quality ranking. Considered in detail such parameters as expertise, credibility and reliability. They described what exactly should be the structure of the portals of the medical direction and the content to be placed on a particular page. You can read about all this here.
Now let's move on to issues directly related to the SEO-promotion of medical sites. In particular, we will consider the nuances of collecting semantics, as well as filling blogs and informational articles with text content. We will pay attention to link promotion and work with reputation. We will show you how to ensure the most effective promotion of such portals due to the additional connection to the work of mobile proxies.
Correct semantics
Semantics — this is the set of queries that will become the basis for writing subsequent texts for the main sections of the medical website and blog. When performing these works, you should follow 2 basic rules:
Using low-frequency queries.
Lack of a clear breakdown of key phrases into commercial and informational.
The point is that the semantics in medical websites is quite diverse and wide. The same pathology can have different forms, and even names, separate terms, specialist slang, abbreviations. Take at least the same fluorography: it can be called x-ray, x-ray photography, x-ray fluorography, x-ray examination and even a stick. Some terms are more common, others – less often, but still they all need to be taken into account when collecting semantics and then filling the site with text content. In addition, this procedure has its own nuances in the study of certain organs, when performing the procedure in people of different ages. As practice shows, such a request for fluorography to adolescents can in practice bring much more traffic than a single name of the procedure. That is why, when compiling a semantic core, it is very important to take into account the tails from low-frequency queries and add them to high-frequency ones.
Now about how key phrases in medical topics are divided into commercial and informational. The fact is that there is no clear division. And those phrases that you attribute to the promotion of the services of your medical center can actually be evaluated by search bots as informational. To make it more clear, let's consider this option with an example. Suppose we are talking about pediatric dentistry. If you take the query "treatment of caries in children" as a basis, then for you it will primarily have a commercial purpose, because you are trying to attract to your page those who are interested in this service. But along with this, you can place additional articles on your website that, from an informational point of view, describe the upcoming procedure, the methods used, and materials. But if you add the word Moscow to this query, that is, you get "treatment of caries in children in Moscow," then immediately turn it into a commercial one. In turn, the query "treatment of caries in children procedure"; — already has a clear relation to information.
As you can see, there are a lot of nuances, so it is very important not only to collect semantics, but also to perform the correct clustering of key phrases. This will help create content that will attract a certain category of patients both to the commercial pages of the site and to the block with introductory articles. Proper distribution will be the key to effective promotion of medical resources.
Filling the site with text content
The task of text content for any website — providing the target audience with the information that interests them. Here you should avoid water, unreliable or incorrect information. For a medical site, the last aspect is very important. It is necessary to create such material that would give the user an exhaustive answer to his request, but at the same time be presented in the simplest and most understandable language, be easy to understand and inspire confidence in this clinic and its specialists on an intuitive level.
In order to write texts that will meet all these requests, the following requirements must be met:
content creation should be entrusted to a specialist who has expertise in this matter: as a last resort, texts should be written in fruitful interaction with the doctor;
providing extremely accurate, reliable and up-to-date information: do not describe methods and materials that are no longer used today;
if there are nuances that are not possible to describe in the material, it is necessary to send the patient to the contact center, the clinic's registry or to a certain specialist competent in this matter.
The doctor's basic rule "Do no harm" relevant, including when filling medical sites with content.
If you manage to correctly distribute requests for commercial and informational ones, choose semantics for the main articles of the site and blog, you can significantly improve the visibility of the Internet resource in search engines. In turn, this will also become a key aspect in the sales funnel. Ideally, everything should look like this: a person who is ignorant of any procedure begins to study materials about it, increases his level of knowledge. Further, he develops an interest in precisely the services that your clinic offers, which ultimately leads to an appeal to a specialist.
Don't forget that well-chosen keywords and professionally written content of — it is also a guarantee of its good indexing, getting to the top of the search results. The stay of the resource in the TOP — a pledge to increase traffic to the site.
Off-page SEO
Every SEO specialist knows how important it is to pay attention not only to internal, but also to external optimization. It is important to make sure that external links also lead to your resource. Other medical resources with a fairly high level of authority can act as platforms for their placement. Here, a number of clinics go for mutually beneficial cooperation by placing links on their pages to the site of another medical center. But here it is important to choose indirect competitors. If we return to the topic of pediatric dentistry, then links to such a clinic can be placed on the resource dentists for adults and vice versa.
The fact is that search engines are becoming more and more intelligent every day. They clearly understand which links should be used when ranking, and which ones should simply be ignored. That is why it is important to choose a reliable platform for placing links. In addition, today there are quite a lot of specialized portals on the network that, for a fee, place the content you need on their pages. Well, here we should not forget about the credibility and reliability. If your resource is linked to from a site with proven expertise, then search bots will definitely appreciate it when ranking the resource.
Also, conference sites, author's blogs of medical specialists can be used as platforms for placing external links. There, placing your external links here at a price will be more affordable than on resources at the top of the search results.
According to experts, in the process of developing a crowd marketing strategy, it is best to use pages belonging to specialized medical forums, including colleges, institutes, government agencies, etc. Here you can also post your links in the comments to articles. It is in this case that the principle of E-A-T factors is guaranteed to work.
Reputation management
Reputation management in search results — this is another of the aspects that are directly related to the promotion of medical sites. And this should not be neglected, because any person who is looking for a medical product for himself or this or that service will always first of all pay attention to the reviews left by real users both about the clinic as a whole and about an individual specialist. It is enough just to study the list of keywords to see how many of them will hold the word reviews next to the name of the procedure.
It is necessary to clearly understand that the topic of health is relevant for any person, which means that any negative reaction will have larger-scale consequences than a positive one. But this does not mean that it is necessary to replace real reviews with artificial ones. Your task – smooth out the negative as much as possible, show the target audience that you are actively working to eliminate the identified problems. Even the best clinics offering cutting-edge technology can face negative reviews. But this is not a reason to give up, it is necessary to actively work to improve the reputation background. You can do this if you put in the extra effort to collect positive feedback.
Summing up
Promotion of medical websites – a rather complicated and time-consuming task that requires deep professional knowledge and skills from an SEO-specialist in their field. And here it is imperative to observe 3 key requirements for the resource: credibility, reliability, expertise. Content that will fully meet all these requirements will be the key to high-quality ranking of your resource.
To optimize a medical site, you must follow the following recommendations:
a simple and intuitive resource structure with a clear division into the target and informational components;
each page of the site should contain comprehensive information that clearly corresponds to its purpose: if it is an "About us" page, then it should contain complete information about the clinic, its history, goals, ideas, etc.;
when compiling the semantic core, you should definitely take into account low-frequency queries, adding them to the main key phrases, and also provide for the separation of queries into informational and commercial ones;
filling the resource with text content should be done in close cooperation with a specialist;
do not neglect the content of the blog texts: the information that will be contained in this block will help form a sales funnel;
in order to place external links, it is necessary to take into account the authority and reliability of the site that you choose as a donor: one of the best solutions — medical blogs, conferences;
monitor the reputation of the site and the clinic as a whole, because the abundance of negative reviews will negatively affect the perception of your center by potential patients.
What else do you need to know about SEO-promotion of a medical website? It's that most of your overall resource development strategy and semantics can only be done if you can set up multi-threaded activities. You have to work with different sites, analyze competitor sites, including those from other regions and even countries of the world. An additional connection to the work of mobile proxies from the MobileProxy.Space service will help to ensure all this. In this case, you provide yourself with complete anonymity and confidentiality of network activities, guaranteed protection against hacker attacks and any other unauthorized access, effective bypass of regional blocking, and more. All this is provided by replacing your real IP-address and geolocation with the parameters of the proxy server itself.
MobileProxy.Space service offers its customers a free two-hour testing to ensure high reliability, stability and functionality of mobile proxies. You can also purchase a north for any period of time convenient for you, from one day to one year with a simple and quick renewal. Follow the link https://mobileproxy.space/en/user.html?buyproxy to learn more about mobile proxy functionality , as well as current rates.
---
Share this article: