Yandex local search: how to get to the top of search results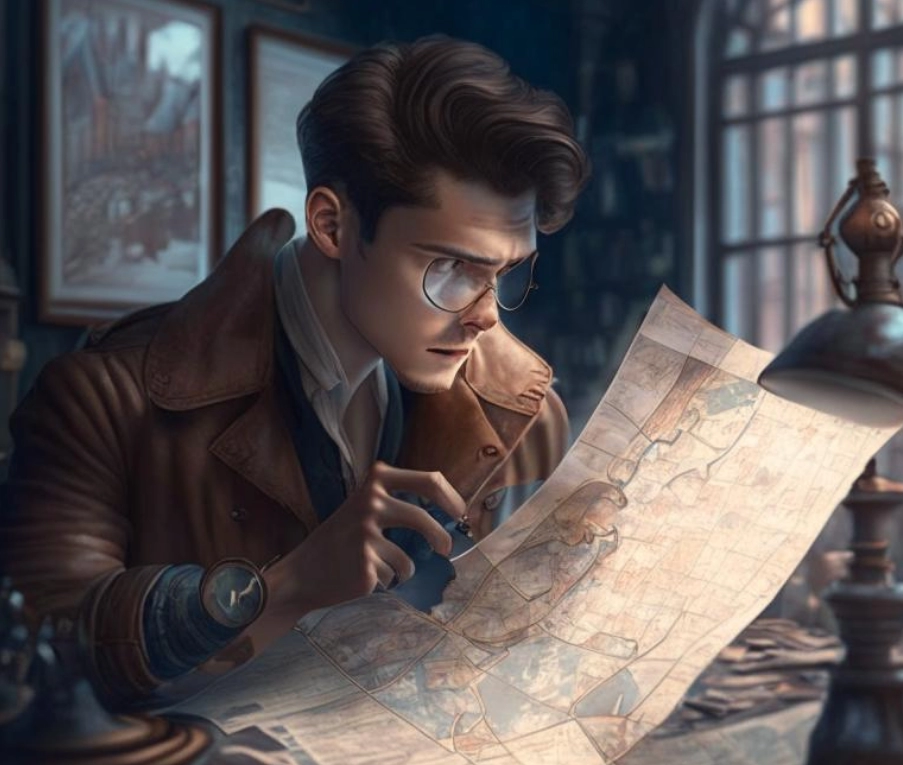 Starting from 2009, Yandex.Browser began to use the Arzamas algorithm , according to which the regional factor was also taken into account in organic search results. An additional update also took place in 2019. Thanks to them, the search engine narrowed down the selection results to a specific street, or even a house. In another of its additions, Yandex browser began to pay attention to the reviews that users leave on Maps. All these innovations can significantly help the owners of hotels, cafes, restaurants, flower shops, beauty salons and other local businesses to get to the top of the search task with reference to a specific location. So, modern Yandex.Browser algorithms take into account both the search region and a specific location, the language in which requests are sent, and even the history of previous users accessing the Internet.
The final position of your resource in the search results is affected by the ratio of positive and negative reviews about your business, its ratings on Yandex.Maps, addresses that will be as close as possible to the user geographically, and the total mention of the brand on the network. Now let's look at all these points in as much detail as possible, which will allow you to give your regional business a new start for development. We will also show you how to ensure the most effective promotion without risk and blocking using a product such as mobile proxies.
Redirecting your business to local SERP
For small businesses, the classic SEO-optimization methods will not be enough. When promoting your site, it is very important to consider the following points:
provide the search engine with the most detailed information about your business: this is very important, since Yandex today uses neural network search (if your business has some unique features that can attract customers, then you should definitely mention them);
Regularly collect all the feedback that users left you after cooperation;
fill your site with relevant and useful content;
introduce information about your brand to aggregators: without this, they will simply force you out of the search results.
But it is still very important to create a really high-quality and useful website. If it already exists, then it is important to optimize it for local search.
Optimizing the site for local delivery
Before proceeding to convert your own Internet resource, it is important to familiarize yourself with the results of the Yandex browser search results in your subject. But note that you should use location-based commercial queries here. Thanks to this, you will be able to get acquainted with your direct competitors, find out which sites they use. Here it is important to assess whether the result of the search results depends on whether the resource is presented in the form of a small landing page, a full-fledged website, an online store, or an aggregator. At this stage, also pay attention to how competitor companies are displayed on Yandex.Maps.
This information will be enough for you to draw up a general strategy for optimizing the site or creating it from scratch. Now we proceed directly to work with the Internet resource:
Perform internal optimization. Choose semantics that will include geolocation binding. Here you can specify a specific area, street and even the house number of the nearest metro station or any other landmarks that the residents of this city are familiar with.
We bind the regionality of the site in Yandex.Webmaster. It is important here to indicate the most accurate region of your activity in order to ensure good ranking in a certain geolocation. We would like to draw your attention to the fact that if you use Yandex.Business in your work, then the regions will be pulled up automatically. otherwise, you will just need to go to the "Providing in the search" block, then — "Regionality" and already here make the appropriate settings. Please note: at this stage, it is mandatory to link the "Contacts" page to the service. your site. Evaluate what kind of coverage of the regional target audience you plan to implement and, based on this, set the geolocation parameters.
Setting up commercial factors and microdata. This will not only improve the snippet of your site in the local search results, but also improve the usability of the resource. Here you need to specify a specific address directly in the header of the site or the nearest metro station to you, making it clickable for smartphones. Prices, products, directions, work schedules and other important information are also added without fail.
Increasing efficiency with Yandex.Business
The tools that the Yandex.Business aggregator offers today for its customers are quite wide. For a certain amount of money (not a very large one), you get a number of additional options for promoting your company, in particular:
the ability to be used by a browser advertising subscription;
priority placement of the company on Yandex.Maps;
using additional search engine services to develop your business.
If you still decide to connect Yandex.Business to work, then you need to understand the specifics of its work and the opportunities that it provides. Let's take a closer look at the 2 main points:
Control over the rating of a business.
Filling in sections of the site.
We constantly monitor the business rating
When calculating the rating of a particular company, Yandex takes into account the parameters from the category in which your business is represented. That is, a comparison with your competitors will be performed. To improve your position, it is enough to get literally a couple of positive ratings from customers. But there is one point here: when determining the rating, the intellectual system uses a more complex technique than calculating the arithmetic mean. Here, both the quantity and quality of ratings, the level of trust in those users who left reviews, and even internal competition in a particular category are taken into account.
You can place the rating that Yandex will assign you on your website. If the rating changes, then, accordingly, it will be adjusted on the site. It is also recommended to place stands with QR codes at offline points of sale of goods or services. Using them, your visitors will be able to leave ratings, which will be automatically transferred to Yandex.Maps and added to your company's rating. It is important to understand here that the more positive ratings from real customers your business receives, the higher position you will receive in the results in Yandex search results tied to geolocation. Don't react negatively to negative reviews. This is just a signal to make adjustments in an active own company, which in general will have a positive effect on its development.
Fill in the sections of the site correctly
The way your company is displayed on Yandex.Maps, including mobile ones, will depend on how correctly and accurately your Yandex.Business profile is filled out. It is important to understand here that on Maps, each business has its own URL address, which essentially turns your card into a full-fledged business card site. And the same methods should be applied to its promotion as for classic Internet resources, namely:
Company information. The name of the brand is indicated here, including the English version, if any. It is also important to provide the most detailed information about the company's activities: its history, work schedule, contact details, profiles in social networks, instant messengers, etc.
Distinguishing features. If your business has unique features, be sure to mention them.
Requisites. This is a required item in the legal form, so it is worth filling it out.
Add photo content. Visual perception — one of the most important factors in the process of winning the target audience. Here it is important to add your company logo, an original cover photo, as well as several real photos of your restaurant store, etc. to the resource. Yandex even accepts portraits of people, collages, various pictures. Here, when filling out the profile, it is important to achieve an indicator of 90%. Only after that you will receive the mark "Information verified by the owner".
Fill in the cards for goods and services. You can do this separately for each product, or create a file in advance and download everything at once. After completing the work, be sure to check how correctly the information is displayed. This is especially true for such fields as price, name, characteristics. It is also worth specifying the methods of payment and delivery of the order, if you have such an option.
We analyze competitors. This will also apply to Yandex.Business users. The task is simplified by the fact that the system automatically generates the entire list of companies that are in direct competition with your business. Relevant information will be updated every 7 days to keep you up to date with current trends.
With this information, you should answer the question: is it worth using Yandex.Business for your company. If yes, then you already know what to do and how to do it. And now let's look at another very important issue that will allow your business to get to the top of the local search results of this browser. It's about standing out on Yandex.Maps.
Yandex.Maps as a tool for local business development
The unique feature of Yandex.Maps is that they allow you to promote a business that does not even have its own website. This is true for those resources that do not work online at all, as well as those who have groups on social networks. Using this service, you can attract new customers from the network. To do this, you just need to go to the Yandex.Business "Data/Basic" and enter your occupation here. 3 options are allowed. As soon as the user enters the appropriate request, your company will be displayed on Yandex.Map.
The card of this or that business in this service will store the following data:
Contact information, work schedule (by days of the week and hours), links to profiles in social networks. All this information can be automatically pulled from your site with the correct markup, or you can set it additionally in the Yandex.Business data block.
Route. Will be displayed if the client allows their smartphone to determine the location.
Reviews from customers left on Yandex.Maps. You can also set it to automatically pull ratings about your business from partner sites.
The photo you uploaded. These can be pictures of the exterior and interior of your property, products offered, etc.
A story with relevant information that you would like to convey to the target audience.
News from your company. To do this, you need to go to the "Publications" Yandex.Business and upload the relevant information here.
Additional business-specific information. will be pulled from your site or from the "Data/Features" directly from Yandex.Business.
Affiliates of your business in other regions than the selected geolocation, if any.
Ways to stand out in Yandex.Map
For effective business promotion, it is important that your mark on Yandex.Map stands out from the others. To implement the task, use the following recommendations:
In your company card, place photos that will be more presentable than those of competitors;
add a panorama that allows members of the target audience to take an online tour of your establishment;
enable the option of directly ordering goods or services directly from Yandex.Maps.
Alternatively, you can also add an icon that matches your business. So, if this is a hotel, then the picture will display a bed, if the catering facility — fork with knife, etc.
We would like to draw your attention to the fact that you can choose the priority placement of your business on Yandex.Map. This service will be paid. You yourself choose the best budget for yourself and indicate the period of time for which you need such accommodation. Next, you will need to add advertising data and that's it. While this option is active, you will receive detailed statistics about its effectiveness.
Checking your readiness to switch to Yandex local search
Local search in Yandex can be launched if:
you already have a fully formed semantics, including terrain markers, text content, appropriate tags;
Internet resource is fully tailored for local search, there is the necessary markup;
the mobile version of the site contains all the necessary information and is distinguished by increased ease of use;
you set the appropriate region through the Yandex.Webmaster service;
your business is already displayed on Yandex.Maps, and its tags are clearly visible against competitors;
the site is connected to various services with reviews, aggregators and other resources included in the top of Yandex search results;
The vast majority of your backlinks come from regional trust sites.
One more point that you should definitely mention is the need for an additional connection to the work of mobile proxies. They will provide you with the stability of work in multi-threaded mode, will allow you to work in a certain geolocation, even if there is no access to it from your region. And this service guarantees the security and stability of the network. It's just worth choosing the best mobile proxies, in particular from the MobileProxy.Space service. Follow the link https://mobileproxy.space/en/user.html?buyproxy for features and pricing, and take advantage of free trials. We also suggest using the proxy manager extension to make your work even more convenient and functional.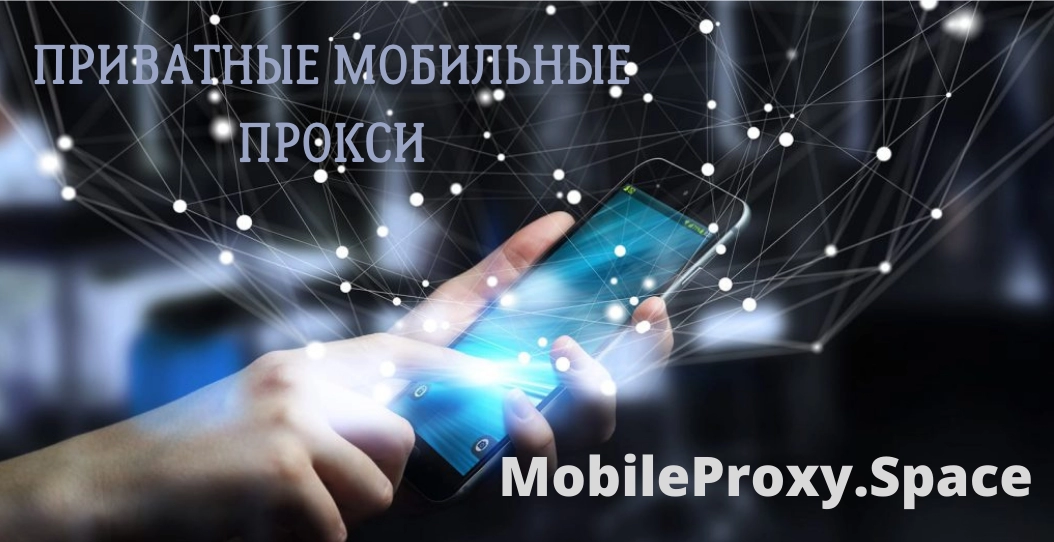 ---
Share this article: