ChatGPT: what is it and how to access it through mobile proxies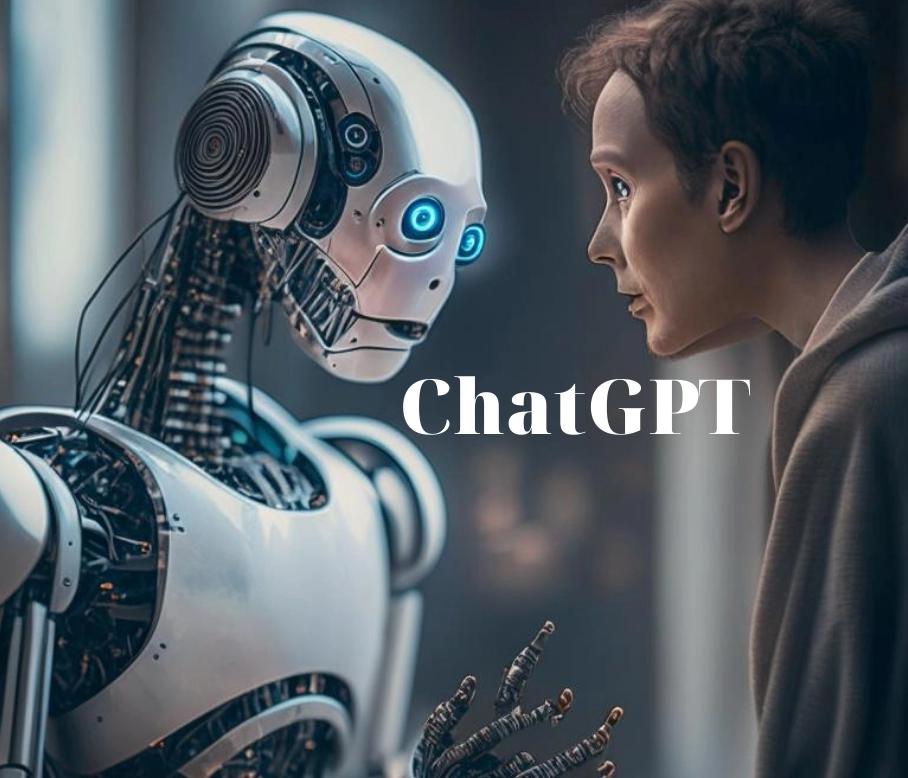 Surely many of you have already heard about such a neural network as ChatGPT. Many experts call it the new Google theme thereby indicating that with its help you can find answers to any questions that interest you. ChatGPT is able to maintain a conversation at a high intellectual level, as well as take on a number of tasks such as writing and checking program code, analyzing completed work, writing term papers, articles, etc. Due to the fact that this neural network is trainable, its capabilities can be called unlimited . It can take note and use in subsequent work all the data that users enter into it.
All this really interested both ordinary users and those who work on the Internet today. Moreover, some freelancers have already begun to worry that this neural network will take away their "bread". But for now, there is no point in getting upset, since at the moment all the information that is at the disposal of ChatGPT is relevant at the time of its creation, namely for 2020. At the same time, the connection to the Internet has not yet been implemented. But, most likely, the elimination of these problems — it's only a matter of time.
Now get acquainted in more detail with what ChatGPT is, what limitations exist in its work. We will also show you how to register in this neural network bypassing blocking. We will tell you where to buy reliable mobile proxies to work with it.
What is ChatGPT
ChatGPT — is an AI-based chatbot developed by OpenAI based on the Generative Pre-trained Transformer (GPT) family language model. A distinctive feature of this product from other dialog tools — this is a very broad field of knowledge. Regardless of whether you are interested in information from the category of mathematics, geography, history, art, finance, medicine, cooking — in ChatGPT you will find quite clear and correct answers. That is, we can say with confidence that this is a universal network that you can turn to with any questions. Today this product is available in Russian, English, Ukrainian, Spanish, Japanese, German and a number of other languages. Despite the fact that the chat was created back in 2020, it was launched only in 2022. And now, after a little more than six months, this product has become extremely popular and in demand among many users.
To briefly describe what a chat is, it is worth highlighting the following points:
a chatbot with artificial intelligence capable of holding a conversation on any topic, providing reliable information from any field of science;
communication is built in the form of a dialogue, which indicates the fact that the neural network is intelligent: it not only works according to a template, but is also able to analyze information, and based on it make appropriate decisions and make recommendations;
the ability to understand and generate text content in a huge number of languages of the world, observing the correct style, grammar, breaking the material into semantic blocks, etc.;
high flexibility, availability, ease of use and scalability in work: you can easily adapt the neural network to the specifics of your work.
But, we already mentioned at the beginning of the article that today in ChatGPT there is a real problem with the relevance of the data. Also, users spoke negatively about censorship and the possibility of creating inappropriate content. In truth, many critics agree that this neural network can really take jobs away from people. Here is a real life example: one of the students made a course project using ChatGPT. At the stage of checking the work, the teacher turned to the neural network with the question: "Did you write this work?" As a result, the neural network answered: "Yes, this text was written by me." It is probably not worth saying that this thesis project was not accepted by the teacher. That is, in some cases, relying on it is still not worth it.
The success with chat in the market led to the fact that many developers at an accelerated pace began to create alternative solutions. But we have yet to be convinced of their prospects.
Another problem faced by ChatGPT users from Russia — lack of access, which is associated with regional restrictions established at the legislative level. Let's take a closer look at how to get around such a ban.
Registering in ChatGPT: removing regional restrictions
ChatGPT works online. You just need to go to the official resource of the neural network and click on the "Try Chat" button. After that, you will automatically be redirected to the page for authorization or registration. If you have not used this product yet, click on the "Sing in" button.
The account creation process is standard and not much different from other registration options. You will be asked to enter an email address. Next, a request to confirm access will be sent to it. It is also possible to log in through a personal account in Microsoft or Google. But, at this stage, your work with ChatGPT can be completed, because during the registration process, regardless of which method of identity verification you choose, you will be informed that access to the neural network is closed in this country.
But this is not a reason to refuse to get to know or work with ChatGPT. Regional blocks can easily bypass mobile proxies. You just need to navigate the market offers and choose the option that will satisfy your needs in terms of functionality, and will also offer the geolocation where this neural network is not prohibited. Alternatively, you can use the geolocation of Germany, the USA, Ukraine and any other country where there is no regional ban on the use of this software product.
Reliable mobile proxies for working with ChatGPT
One of the best solutions in this case — mobile proxies from the MobileProxy.Space service. In this case, you buy a personal dedicated channel with unlimited traffic and access to more than a million pool of IP-addresses. You can change them either automatically by setting the appropriate interval in the range from 2 minutes to 1 hour through your personal account, or by force, using the link. If we talk about mobile proxies from MobileProxy.Space in relation to ChatGPT, then I would like to highlight the ability to change the geolocation and the operator of cellular networks directly in the workflow. So you can easily and quickly bypass regional restrictions and use this neural network in your work.
Additional benefits of using mobile proxies in practice include:
high level of protection against any unauthorized access, hacker attacks, ensuring complete anonymity of the network;
the ability to work simultaneously with several accounts, perform multi-threaded actions, use programs that automate actions on the Internet;
faster connection speed, which is provided by data caching and the use of high-speed channels of mobile network operators.
Mobile proxies from the MobileProxy.Space service work simultaneously on the HTTP(S) and Socks5 protocols connected via parallel ports. This guarantees the safety and stability of the work. You can learn more about the functionality of the product at https://mobileproxy.space/en/user.html?buyproxy. A 24-hour technical support service is at the service of customers, which will promptly solve any technical difficulties that have arisen in the workflow.
Now that you have reliable and functional mobile proxies at your disposal, you can proceed to connect them to ChatGPT. How can you bypass regional restrictions and use this neural network. All the parameters that you will need when making settings are in the user's personal account.
Sequence of actions for connecting mobile proxies to ChatGPT
You can solve all the tasks of connecting mobile proxies to ChatGPT. If you follow our recommendations, then these works will not cause you any difficulties. So, we perform the following steps step by step:
Close the ChatGPT site and clean up the browser history. We also highly recommend clear cookies. So you can hide all your previous actions on the network and will not cause any doubts among the bots of the service. Otherwise, the system will still be able to identify your real IP-address. If there is important information that you do not want to lose, you can install an additional browser.
In the "Settings" block "Clear History" in the column "Time range" from the drop-down list, select the option "All time", and then check the boxes next to "Browser history", "Cookies and other site data", "Images and other files saved in the cache". After that, click on the "Delete data" button.

Setting up a proxy server. At this stage, it is important for us to change the browser's IP address to one that corresponds to the region where ChatGPT is not blocked. Alternatively, to configure mobile proxies, you can use a special program about classifiers, such as Proxifier.
Go back to the ChatGPT site and return to the registration step. Enter your email address again and click on the "Continue" button. (Continue). If you managed to connect mobile proxies to work, the program will accept your registration and ask you to confirm your email address.

Another problem to solve — This is a phone number verification. If you enter your number, the system will immediately calculate you and will not allow you to complete the registration. Bypass this limitation will help special services for receiving SMS. Here you also need to select the appropriate country (must match the one you specified when choosing a proxy server). It is also important that the number belongs to the OpenAI service. After entering all the parameters, click on the "Finish" button. As a result, you will receive your virtual number, which you will need to specify in the ChatGPT registration field in order to finally authorize in the system. We are waiting for the corresponding SMS to arrive and complete the process of creating an account.
That's it, all the settings are complete, you can proceed to testing the ChatGPT neural network. Who can benefit from its use? Probably everyone who is looking for answers to certain questions. ChatGPT — it's a powerful language model that's fine-tuned to work with a huge variety of topics and languages. Yes, there is still work to be done, as there is a need to train and tune the model for each specific use. But still, for those who are looking for an automated solution to a number of problems, this service can be a real find.
---
Share this article: